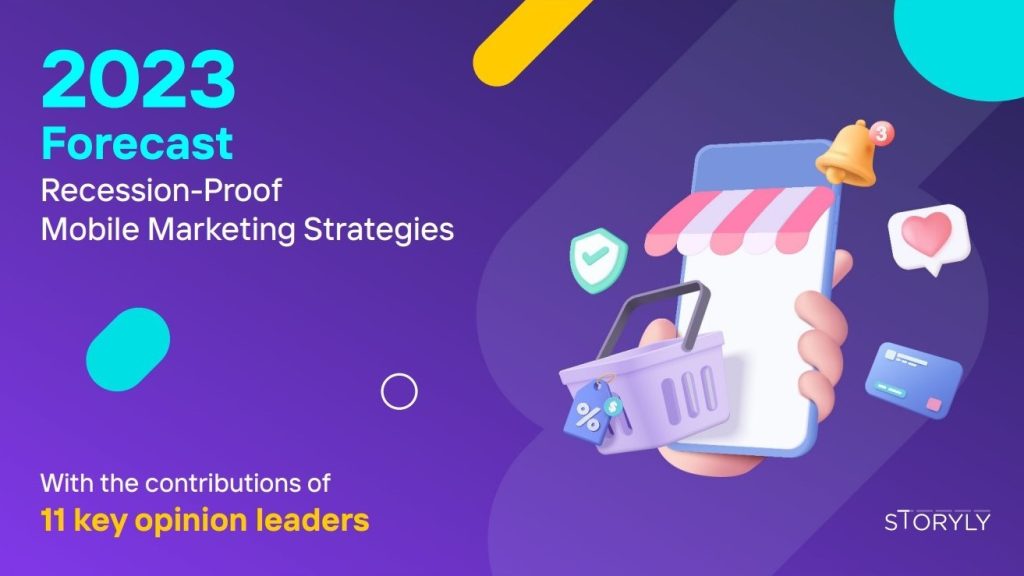 Storyly is the user engagement platform to embed Stories – full-screen, interactive, and the most captivating content format of the day – in mobile apps and websites.
Storyly Stories empower marketing strategies of mobile brands with almost no coding and enable them to engage with their audience beyond the limits of the mobile screen.
‍
Trusted by hundreds of top-tier brands across the world, Storyly Stories, by nature, provide mobile apps with an opportunity to communicate any message in a way that is catchy and interactive rather than intrusive.
Get Ready for 2023 with Insights from Mobile Experts
In 2023, user engagement and retention will be more crucial than ever. Check out Storyly's 2023 forecast to discover prevailing trends and winning strategies.
This eBook covers:
From Post-Covid Rebound to Economic Downturn: An overview of 2022: Explore digital marketing trends that shape the mobile app landscape.
Mobile App Marketing Predictions for 2023: Discover smart moves and creative strategies that will help you succeed during uncertain times.
Insights from Key Opinion Leaders in the Mobile Ecosystem: Find out what experts in the mobile ecosystem have to say about the year ahead.
Join Storyly with The MarTech Summit Berlin on 22 March 2023 at Park Inn by Radisson Berlin Alexanderplatz!
Find it helpful? Also check out their Sponsor Page
To know more about Storyly, visit https://www.storyly.io/