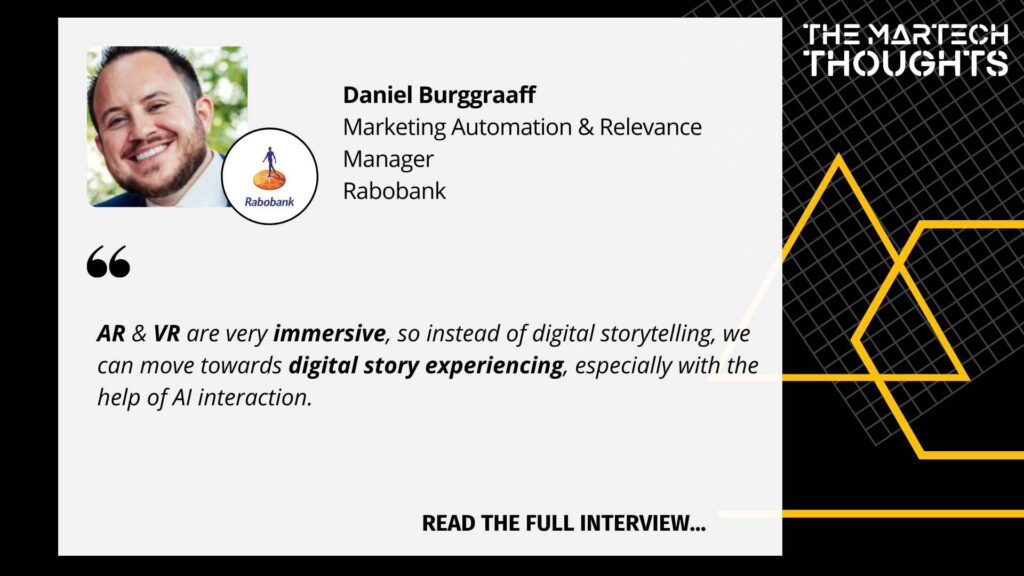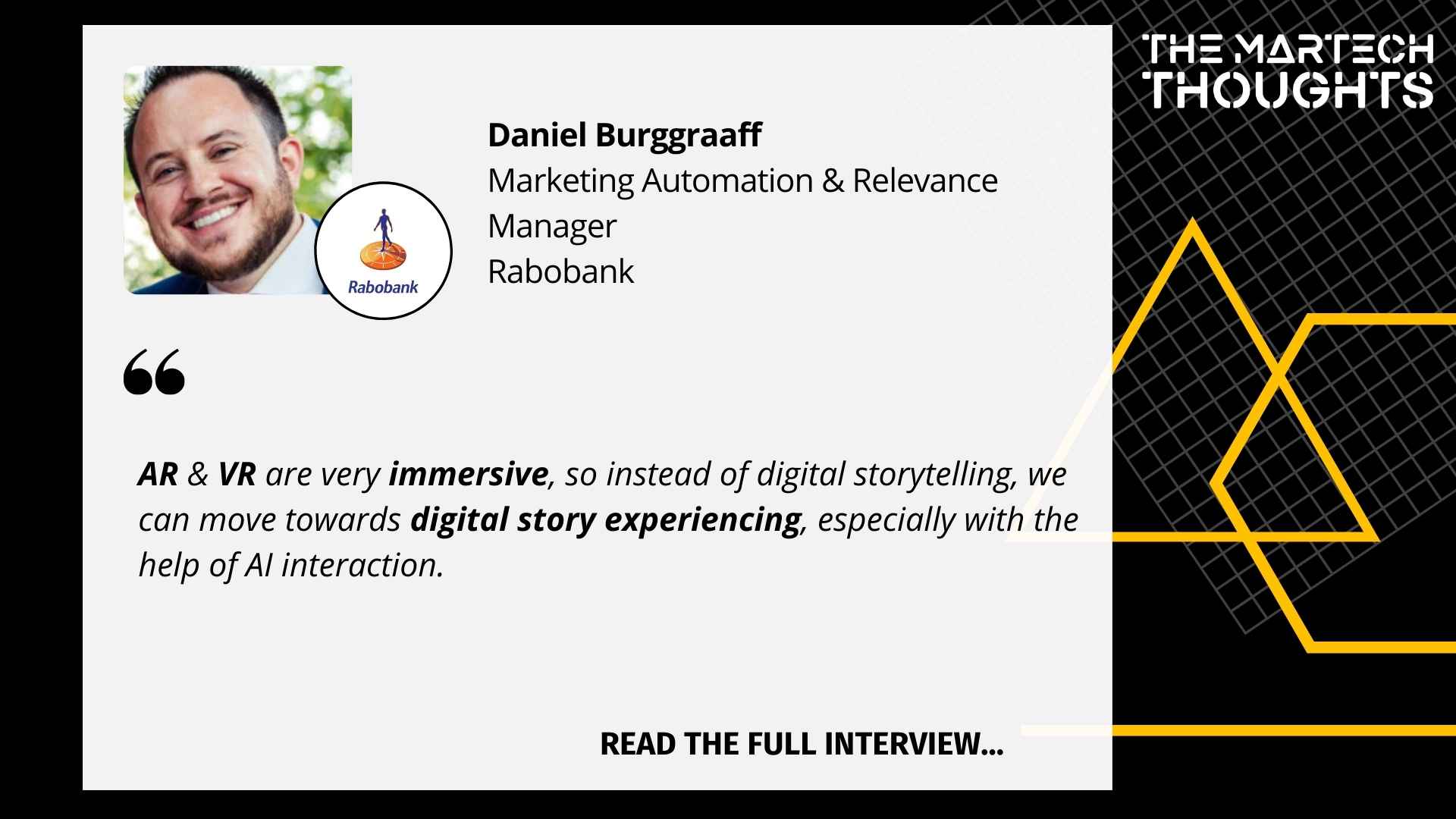 What are the key priorities for a MarTech stack optimisation strategy to achieve? 
Improve personalised customer experience.
What would your company use AI the most for?
Develop data-led marketing campaigns.
Determine the propensity for clicking on (marketing) with the goal of reaching the highest relevance (through CTR).
What are the major roadblocks in trialling the new innovations in marketing technologies?
Lack of capacity of (marketing) teams to work with (like developing content for) the new technologies.
What are some of the significant changes to your customer outreach and retention strategies and how has it impacted the growth plan for upcoming years?
The most significant change is that almost all communication is now handled through AI. It decides who should get what message on which channel.
At your organisation what tasks in marketing are good to automate and what tasks still need a human touch?
Automating communications on our owned channel works very well, especially on high volume audiences.
Niche groups (like the highest value customers with personal account management) and specific complex products still need the human touch, like mortgages, but also divorces.
How do you see the skillsets needed for the marketing profession changing?
A digital marketeer needs to have more IT knowledge to understand and get the most out of marketing automation. They don't need to program code, but it is very helpful if they can understand things like tagging on a webpage, business ruling in a marketing automation system, etc. With the change to cookieless marketing, they need to understand what they can and cannot do anymore.
With more consumers being conscious of their data being shared, how do you overcome the growing concern?
Working on more and better content and services. If customers come to you, you don't need tracking to follow them.
Currently, what are you primarily looking for in your digital marketing efforts? Awareness or engagement? Why?
Engagement. The company I work for is one of the market leaders, so awareness isn't usually the biggest problem. Also, the need for getting people to your platform increases with the cookieless future we're moving to.
When planning a marketing budget, what are the top 3 concerns one should watch out for post COVID-19?
I don't see a big change pre- or post-covid.
What will be the next evolution in marketing technology that we can expect in the coming years?
The Metaverse & hyper-personalisation.
What are the key challenges when it comes to implementing Chatbots for the first time?
Make sure they are relevant and have a way to redirect to human operatives.
What is the best use of technology you have seen during this time of crisis?
Remote working & Zoom/Teams calls.
What is the scope of using AI in marketing mix modelling?
The big amount of variables result in a huge amount of outcomes. AI is needed to be able to detect trends.
How could a marketer start utilising the Metaverse?
Currently, using it, getting some users and making it known is probably enough. In the future it is still a question to me.
With the advancement of AR & VR, how do you see these being utilised in digital storytelling?
AR & VR are very immersive, so instead of digital storytelling, we can move towards digital story experiencing, especially with the help of AI interaction.
How do you attribute sales to influencer marketing?
With the use of control groups.
What are the top 3 things in your checklist when choosing the right influencer to work with?
Fit with the product and brand.
Experience in working with large companies.
Fit with the target audience.
How much of your marketing is data driven?
What challenges do you see in processing data coming from different sources? How to overcome?
Attribution modelling is still a challenge. There will probably never be a single answer, but at least having the insights help.
How do you monetise the data/feedback/interactions for future campaigns and alternative growth / revenue channels?
Use AI to constantly adjust propensity models based on customer interactions.
What data enrichment strategies can you suggest that work effectively from your experience?
2nd party data partnerships with other companies that are in a non-competing, but complementary market. Like Car Sales & Car Insurance or Realtors and Mortgages.
What is the one marketing platform / app / solution you can't live without? Why?
What are your views on having a single stack? (e.g. Google or Adobe vs a mix of best stacks for each function)
Single stack has its positives, especially on usability, but the vendor lock-in risk is too high.
What's the best approach/tools to understand customer pain points? Especially when the survey response rate is low.
Use automation tooling with things like heatmaps.
How do you keep abreast of all the latest MarTech out there?
Blogs, conferences, newsletters.
How do you tackle department silos when it comes to looking into CX proactively?
Single Customer Journey tooling, used by entire company.
To build experiences that convert, personalisation is key. How important is segmentation to your personalization strategy? What other key components do you believe contributes towards conversion?
Have a good proposition for your target audience.
Optimise the sales funnel, getting the most out of your leads.
See more content here: https://themartechsummit.com/content-library/