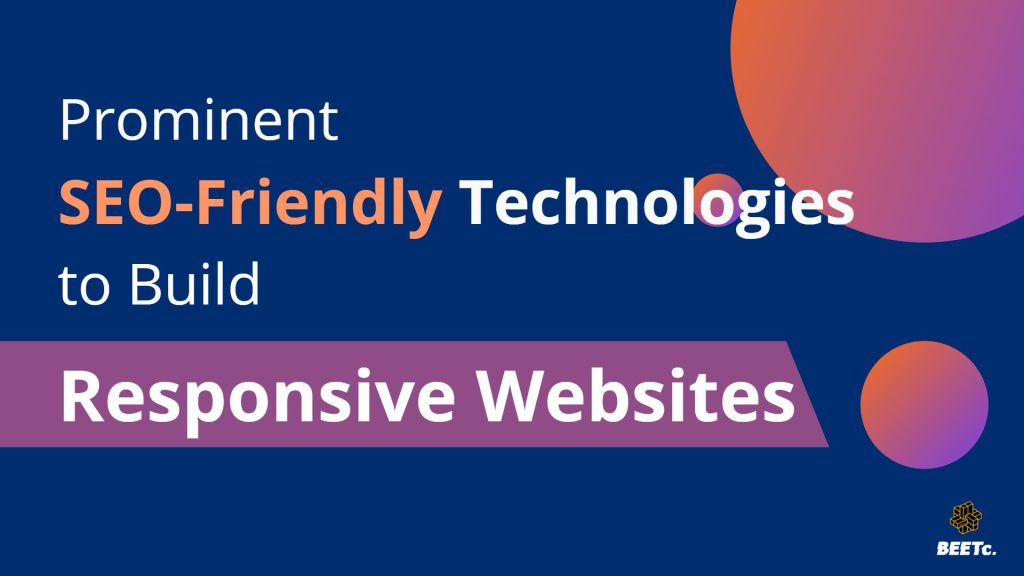 Both website building and search engine optimisation are extremely dynamic industries.
A strategy that was effective a few weeks ago might not be as effective now. Today, there are more than 1.58 billion websites and almost 5 billion people use the internet on a daily basis. This means that the struggle to rank on Google and stay on top of your game is real!
You must keep yourself updated with the needs of the ever-evolving market as a web designer by following new technology and fashion trends. This enables you to stay on top of things and complete any assignment as efficiently as possible. The stakes are high since failing to take into account current trends may have a detrimental effect on the usability and user experience of your website.
Many SEO-friendly technologies are available that can be used to create responsive websites. A few of these technologies are as follows:
1. HTML5:
It is the latest version of HTML and provides a semantic structure to web pages, which is great for SEO. One of its essential elements is the ability to build responsive websites effortlessly.
Given the growing popularity of mobile devices, responsive websites are a crucial component of the modern internet. A website can become responsive with HTML5, meaning it can change to fit multiple screen sizes on desktops, tablets, and mobile devices.
A number of new elements in HTML5 enable web designers to create responsive websites. The ability to construct and use media queries is one of the most important features. Developers can specify a device's screen size and apply particular styles in accordance to their requirement. This functionality enables the content to be shown on the website in a way that is responsive to various device types such as tablets, mobiles or desktop.
Another essential feature of HTML5 is the ability to use fluid layouts. Fluid layouts do not rely on fixed pixel dimensions, but instead dynamically adjust to the available space. This means that the content can resize itself automatically to fit each device's screen without the need for multiple versions of the site.
In addition, HTML5 supports the multimedia capabilities required for modern websites. These include the ability to embed images, videos, and audio clips. With correct formatting and specification, these features allow for proper multimedia support across all devices.
2. CSS3:
This technology is used to style HTML elements and can be used to create responsive designs that adjust to different screen sizes. CSS3 plays a crucial role in building responsive websites, which are able to adapt to different screen sizes and devices.
CSS3 has made it easier for designers to build responsive websites by providing features such as media queries, grid-based layout, typography, flexbox and animation/transitions. By mastering these features, web designers are able to build responsive websites that can adjust to any device, screen size, or orientation, providing users with a seamless experience, no matter how they access the website.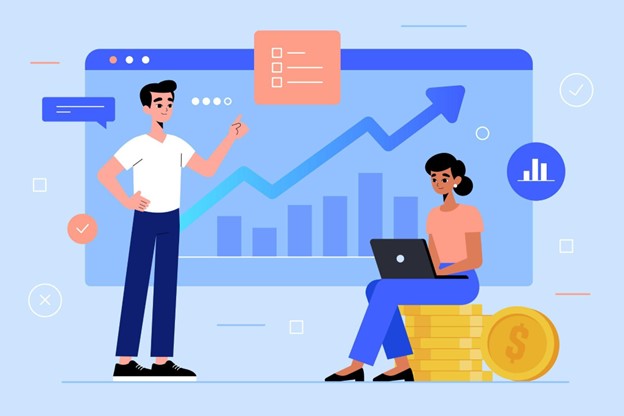 3. AI Chat Bots:
It can be rightly said that AI chatbots will advance to fulfill user needs in 2023. By utilising technologies like Natural Language processing, Machine Learning, and information retrieval techniques, bots are expected to effectively match user behaviour to achieve this.
AI-enabled chatbots help businesses perform tasks using voice or text chats more quickly while also enhancing the consumer experience. An AI chatbot can be used to gather information, respond to frequently requested inquiries, and resolve various problems. Consumers can now experience digital technology seamlessly. Some well-known B2C businesses now deploy AI chatbots to assist their customers.
4. AMP (Accelerated Mobile Pages)
Accelerated Media Pages, also known as AMP, is a framework designed to create faster-loading mobile web pages. Because page speed is an important factor in SEO ranking, using AMP can give a boost to a website's SEO. 47% of consumers have expectations that a web page should load in 2 seconds or less. A 7% decrease in conversions can be caused by a 1-second delay in page response.
Accelerated Mobile Pages (AMP) is an open-source project designed to help developers create faster and more responsive mobile web pages. The main goal of AMP is to make sure that web pages load instantaneously on mobile devices. This means that AMP can help in building responsive websites by ensuring that web pages load quickly and provide a better user experience.
One of the primary ways that AMP helps in building responsive websites is by reducing the page load time. By using AMP, developers can create web pages that load in less than a second, which makes them much more responsive than traditional web pages. This fast loading time is important for mobile users who are often on the go and may not have a reliable internet connection.
Another way that AMP helps in building responsive websites is by optimising images and other media on the web page. By compressing and resizing images and videos, AMP can reduce the file size of the web page, which in turn reduces the load time.
Along with delivering a pleasant user experience and giving a reduction in bounce rates, Google's AMP could improve important business KPIs. These statistics might possibly be more significant than the volume of website conversions.
5. Responsive Web Development Frameworks
These frameworks provide pre-built responsive design templates that can be customised as per the requirements. This helps in enhancing customer experience and retention. Examples of such frameworks include Bootstrap and Foundation.
Responsive Design Frameworks are pre-built tools or libraries that web developers can use to create responsive websites. A Responsive design framework consists of a set of grids, layouts, and pre-designed UI elements that make it simpler and faster for developers to create dynamic and visually appealing websites.
Responsive web development frameworks help the developers to explore a wide range of frameworks and there are various frameworks that affect the SEO of websites. In the front end, developers can consider
Angular: Angular is one of the popular frameworks when it comes to creating web applications and there are lots of development companies that are available where you can go if you face any problems. If you are looking for a front-end framework you can use angular as it offers a wide range of features and tools to the developers to build Responsive websites
And for Backend, developers can consider asp.net for development here is why
ASP.NET: Asp.net is a powerful platform for building web applications. It is fast, scalable and effective. However, one of its most important features is its ability to make websites more responsive. .NET framework allows developers a perfect set of services and a runtime environment which can be used to develop responsive websites. Therefore many companies prefer to connect with the best .NET Development company to create responsive websites and applications.
With the growing trend of mobile and tablet users, it has become essential to build websites that display perfectly on any screen size. The Responsive design frameworks provide a wide range of robust tools that enable developers to achieve these goals for a much smoother and easier web development process.
Another benefit of responsive design frameworks is that they allow developers to work much faster, producing high-quality designs without having to spend too much time creating codes from scratch. In addition, Responsive design frameworks bring down the cost of website development significantly. By reducing the time spent on design and coding, the cost of developing a website drops considerably.
6. Optimised Voice Search
According to Grand View Research, the market for intelligent voice search virtual assistants like Alexa and Siri had record growth in 2019 and their usage is only growing quickly. By 2030, the market for intelligent virtual assistants is anticipated to reach USD 14.10 billion, growing at a CAGR of 24.3%.
To satisfy consumer demand, more digital juggernauts are breaking into the market or developing new devices, including Google Home and Apple HomePod. Also, more than half of American adults own a smart home gadget. Voice search is therefore set to become more important than ever.
In addition to smart speakers, consumers have begun to utilise their smartphones and IoT devices for voice searches. In other words, search engine results pages will begin to prioritise and display voice search results more frequently. As a result, businesses will be focusing on voice search optimisation in 2023 for both their products and content marketing strategies.
7. Dark Mode Standardisation
Dark and low-light websites have become more common in recent years. Since at least 81.9% of people prefer to utilise dark mode whenever possible, websites and applications will continue to offer user interfaces (UIs) in Dark Mode in 2023.
Social media platforms like Twitter, Instagram and Facebook have already started providing this option to their users. These apps provide a quick way to switch between the two modes based on the reader's preferences or system settings.
As visitors anticipate a completely personalised experience, mastering website personalisation is crucial. Make sure you provide that promise. This will become the norm in 2023 and beyond as more web developers add a comparable built-in feature wherein users can easily switch between bright and dark modes. It might even end up being used as the applications' de facto default.
8. High Cybersecurity:
One of the most important issues of 2023 is cybersecurity, which is the discipline of protecting networks, data, and devices from misuse. Every business, regardless of its size, is exposed to risk.
Website design has changed to make it simpler to protect client and customer data in light of the worrisome rise in cybercrimes. Patch management, Security Operation Centers, and application-based multi-factor authentication have already started to become more popular (SOC). Beyond monitoring tools and analytics checks, non-traditional approaches to enhancing cybersecurity will continue to grow.
Ending Note
If you want to stay up to date with the latest SEO-friendly web development technologies, you need to keep learning. These technologies are updated and improved constantly, and every web developer and web development team should make an effort to take advantage of these changes whenever possible.
Many of the above-listed trends are focused on improving the mobile user experience; a few more in the future might be concentrated on enhancing the user experience for intelligent wearables or other as-yet-unreleased devices.
Using these technologies, SEO-friendly, responsive websites can be built that are optimised for both desktop and mobile devices.
Author Bio
Jigar Agrawal is Digital Marketing Manager from eSparkBiz Technologies. He is passionate about anything related to Digital Marketing. Wants to unlock the world of technology and Social Media where every day there is a chance for new possibilities as well as innovation.
Find out more insights at our MarTech Content Library