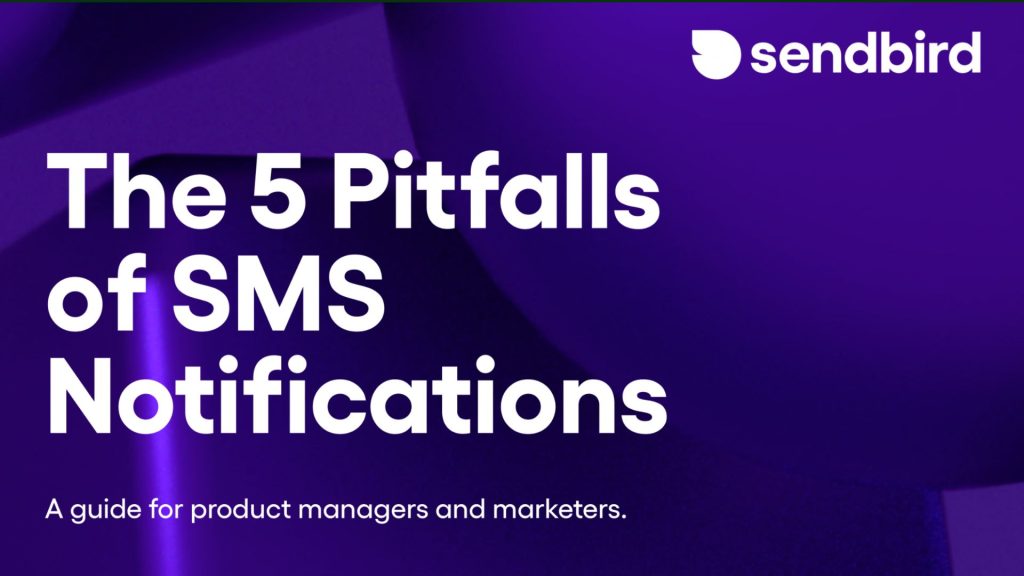 Check out the eBook from Sendbird, The 5 Pitfalls of SMS Notifications which explores the pitfalls of SMS notifications, as well as alternatives to reach customers via mobile that achieve 2X conversion at half the cost of SMS.
What does Sendbird do?
Sendbird is the leading interaction API platform trusted by apps like Reddit, Traveloka, and DoorDash to embed real-time chat, voice, and video into their apps.
Sendbird helps companies improve in-app metrics like transactions, conversions, and retention by creating a rich, engaging brand to users as well as users to users communication platform.
Meet Sendbird at The MarTech Summit Singapore on 25 & 26 April at Raffles City Convention Centre
Find it helpful? Also check out their Individual Sponsor Page for more resources!
To know more about them, visit Sendbird's website