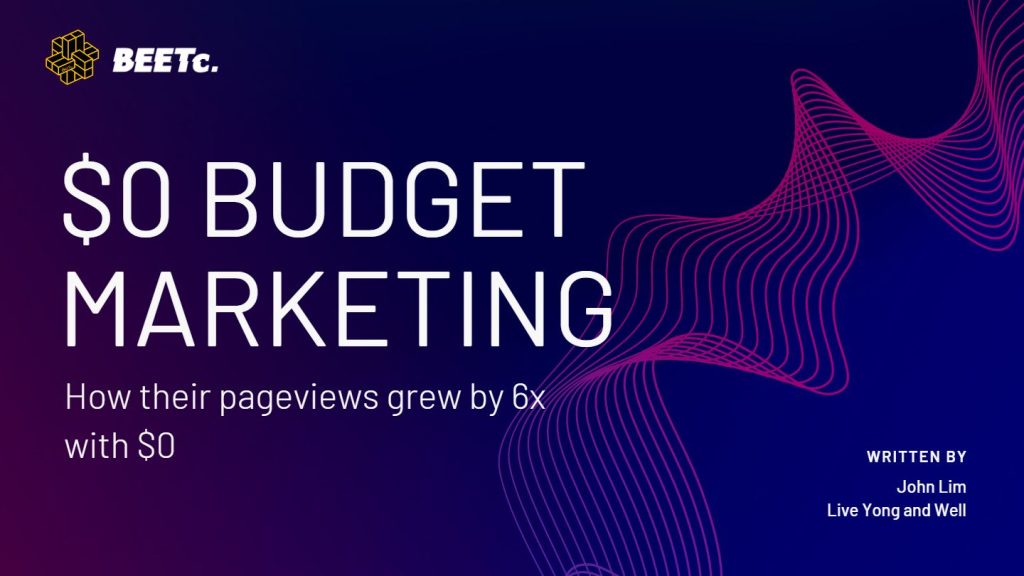 I confess.
There was a time in March 2022 when I was eating baked beans everyday, not knowing when I would ever earn enough money to afford a good meal.
That meant that I didn't have money to market myself or my business.
It meant that there was once, when I tried black-hat marketing tactics like copying people's email addresses from email chains that I was in, and inserting them into my own email subscription list.
It didn't work.
I got complained about, and even got threatened with legal action.
If you're considering that, don't even try. It's not worth it.
Marketing is usually seen as a cost
Often, marketing is seen as a cost centre that involves paying for advertising that one isn't even sure works.
It is crucial for advertisers to distinguish such a selection effect (people see your ad, but were already going to click, buy, register, or download) from the advertising effect (people see your ad, and that's why they start clicking, buying, registering, downloading).

Frederik, J. and Martijn, M. (2019) The new dot com bubble is here: it's called online advertising. The Correspondent
If you're a digital marketing that believes in the power of Facebook ads, please don't read on.
You might be surprised.
In 2019, Gordon and his colleagues conducted 15 experiments that showed the large scale effects of the selection effect, where people who scroll past your ad in their social media feed, and engage with it, were already planning to do something with it.
In other words, the ad didn't actually shift people to do something different to what they already intended to do.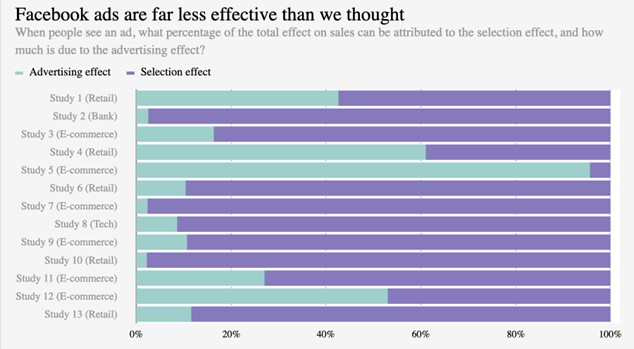 As you can see from the graph above, it shows that in only 3 of the 15 studies, was the advertising effect larger than the selection effect.
Simply put, the money spent on advertising, didn't actually make a difference.
Which brings me to the point of our article.
It's actually possible to hack marketing with a $0 budget.
$0 budget marketing?
I get it.
In a worrying year, budgets are probably lower than expected.
How can you do more with the little that you have?
Build relationships, not budgets
Many of our features in the biggest mainstream media outlets in Singapore haven't come because we've paid.
It's because we had relationships with people who kindly referred us on.
In a world that's coming out of COVID, people value the human connection you can spend with them. Rather than offering yet another (boring!) Zoom meeting, why not take time to arrange an actual coffee?
Pulling someone out of their home, whilst seemingly selfish, can offer much more than the 2D image you see on screen.
It's so much richer when you get to see someone in person.
The jokes you can share, the warm cup of coffee you wrap your hands around, the initial awkwardness to get past when meeting someone for the first time, is part of the shared human experience, and part of what makes us human.
Marketing isn't just about selling something.
It's about selling to someone.
And we know that we buy things from people we like and trust.
But often the question is,
How do you move from the initial meeting to an eventual marketing pitch?
Offer something of value
There's no easy way here.
But what I've found helpful is to offer something of value. Say your team's skill is in writing. You could offer to write a guest post for the person you've met.
Whilst many do talk about the importance of social media, the data shows a different story.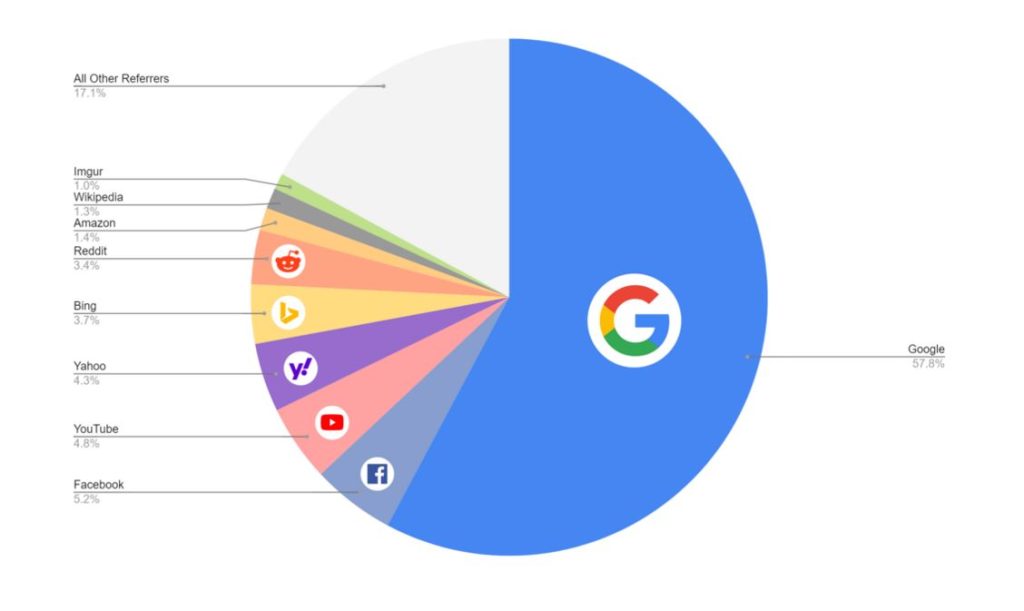 Google continues to remain far and away the cheaper and more sustainable source of leads over time.
SEO is the old new
For all the talk about Facebook ads, Google has been the kid on the block since 1997.
Whilst attention continues to be focused on how you can optimise for Facebook ads, improve your clickthroughs, and your conversions, the truth remains that Google traffic continues to be the better option over time.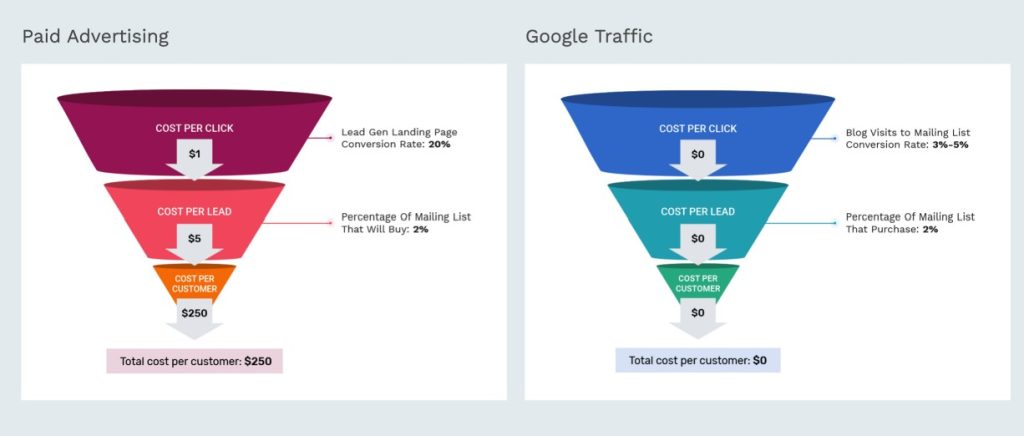 What we often see after spending on marketing is that whilst you might get an initial spike of traffic, if there's no follow up, you will then continue to see your page views and engagement drop.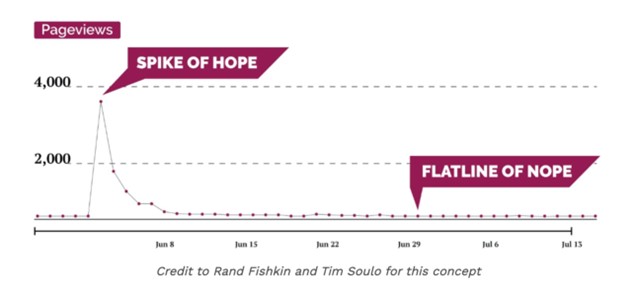 Sure, ads can help, but at what cost?
Building a content strategy that is reliably posting great content that serves your audience's needs will help you to market your brand in the long run.
Here, don't make the mistake I did. I used to think that I had to write for the keywords that people were searching for.
I would use an SEO tool to search for the keywords, and their associated volume, but quickly realised that this was soulcrushing. I wasn't engaged with what I was writing at all.
After all, you can feel like you're just writing to fulfil the needs of Google, rather than the needs of your customer. The customer you know so intimately well. Whom you've developed a relationship with.
Who you know best.
That's why it's better to use the product-led SEO approach, advocated by Eli Schwartz. Rather than starting with the keyword, start with the value you want to provide to your customers.
Then create a piece of content that will solve that customer painpoint or desire.
That's why it's necessary to have a wider marketing strategy
$0 marketing isn't just about being cheap with your marketing. Rather, it's realising that you don't always have to spend to get your brand further forward.
It's seeing that your brand, in and of itself, already has value that it can provide customers.
It's about building relationships with mediators that connect you with your audiences, whether it be a media outlet, or a website owner that features brand stories.
And it's being patient.
Marketing is a long game. Play it slow, and play it well.
Bio
John is the founder of liveyoungandwell.com, which powers businesses by building their brand platforms, and telling their brand stories.
Find out more insights at our MarTech Content Library