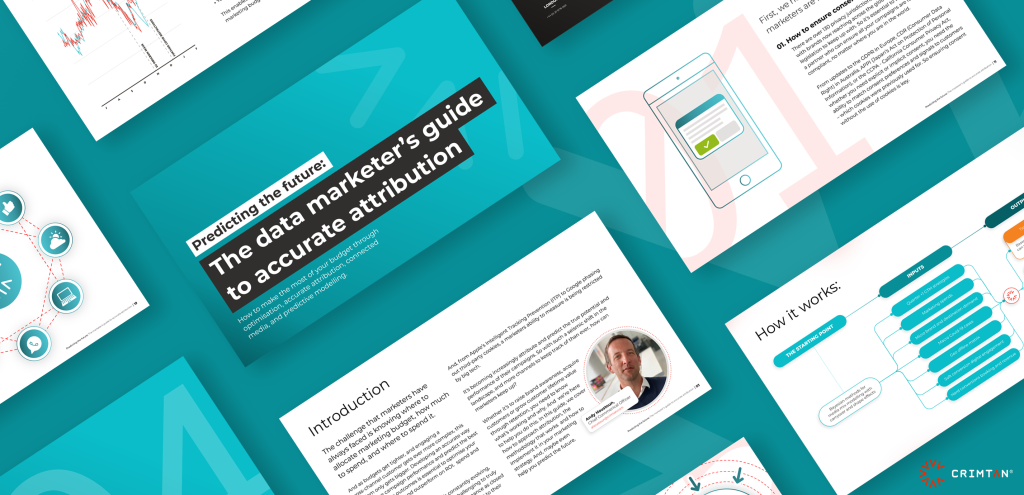 Download The Data Marketer's Guide to Accurate Attribution
Andy Houstoun, Chief Commercial Officer from Crimtan, has shared an insightful keynote discussion about "Predicting the Future: How Accurate Attribution Can Optimise, Inform and Improve the Performance of your Marketing Campaigns" at The MarTech Summit London on 18 November 2022.


In the talk he mentioned how full visibility of your ad lifecycle can enable accurate attribution of sales at each stage, helping to optimise ad performance and predict future campaign outcomes. Also, how the live mining of campaign performance data can produce real-time macroeconomic and behavioural insights, creating a positive feedback loop of campaign analysis, planning and execution.
Here is the complete guide to Accurate Attribution for data marketers:
https://www.crimtan.com/news/predicting-the-future-the-data-marketers-guide-to-accurate-attribution/
Please feel free to request the PDF file and explore more about Crimtan!
Find it helpful? Also check out their Individual Sponsor Page
To know more about Crimtan, visit https://www.crimtan.com/