The MarTech Summit Landed in Berlin!
On March 22nd, 2023, over 150+ attendees gathered at the Park Inn by Radisson Berlin Alexanderplatz for the first in-person continental Europe MarTech Summit, coming from Germany proper as well as many other countries within the continent. There were 30 varied industries represented and 111 unique companies in attendance. The event's theme focused on the fast-changing marketing tech landscape and emphasised that while technology plays a critical role in the industry, the human element remains vital to success.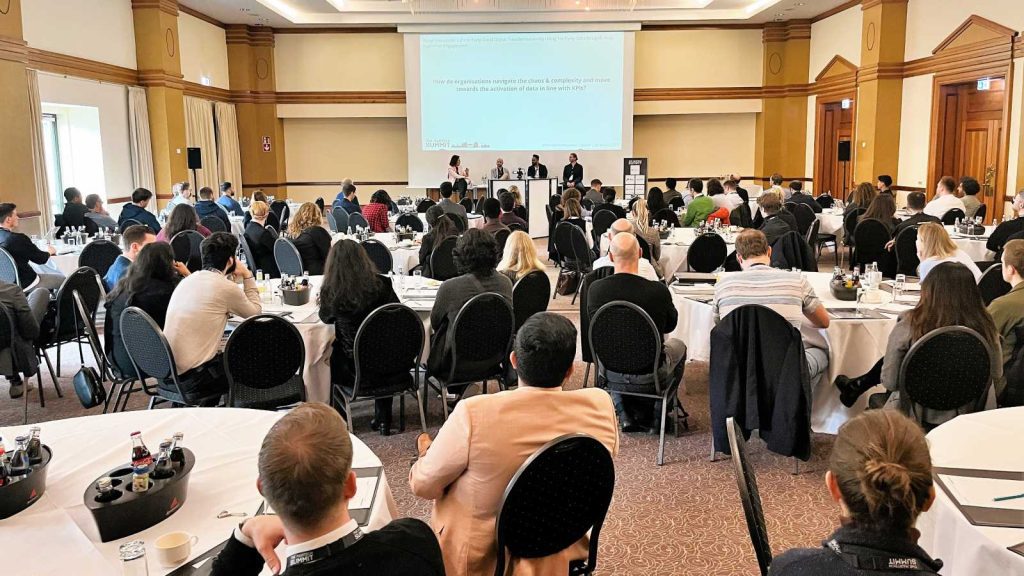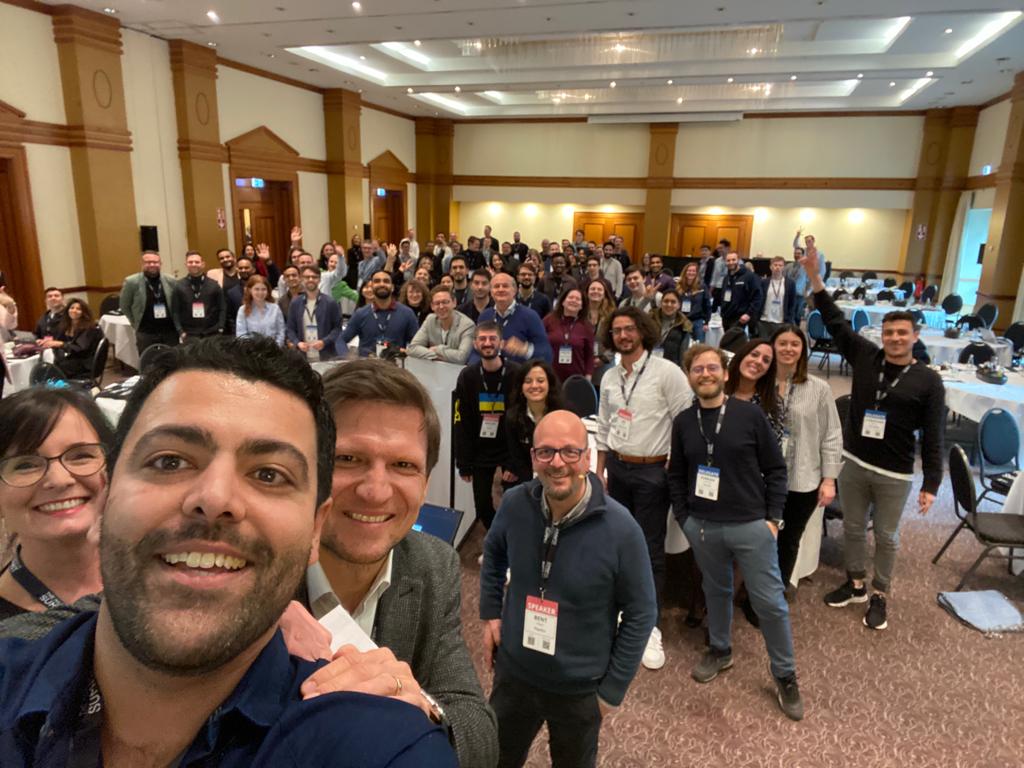 Summit Highlights
The event kicked off with a discussion on first-party data for customer engagement. Attendees discussed the need to reinvent advertising approaches to respect consumer privacy whilst still providing value to customers.
Karan Gupta, Global Head of CRM at Marley Spoon emphasised how critical it is "to ensure that data is available not just retrospectively for reporting and analysis (which is important), but also for activation and personalisation".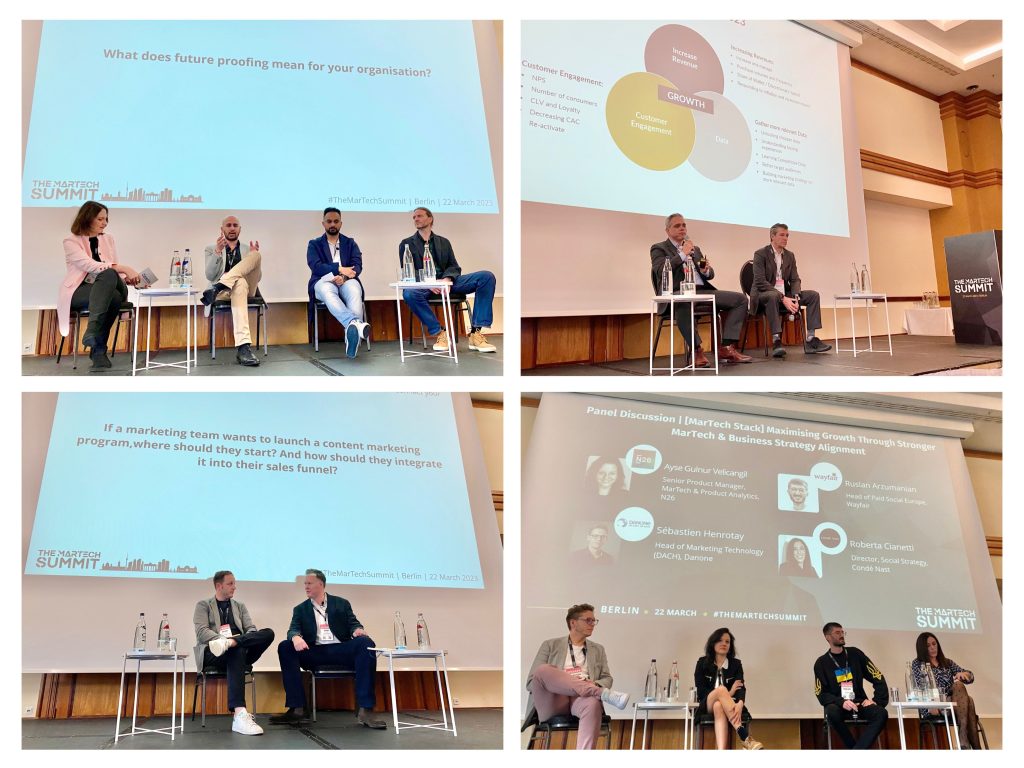 There was a discussion on the benefits of testing and adjusting mindset to keep workflows efficient. Speakers highlighted the value of continuously evaluating and improving marketing strategies through testing, gathering data, and adjusting. This also holistically touched on the key elements to success in an organisation's marketing ecosystem (see audience poll results below).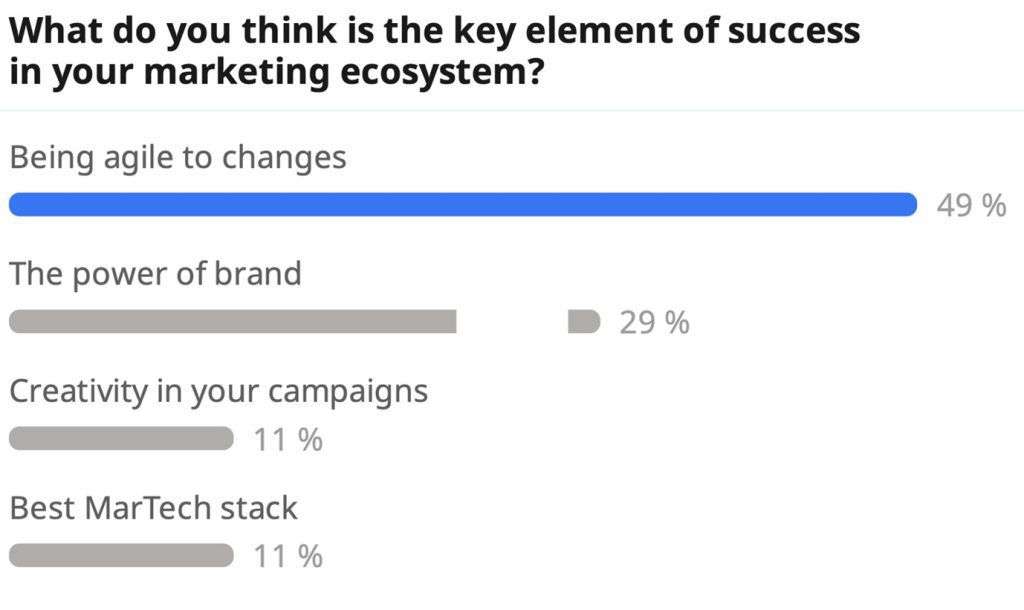 Ayse Gulnur Velicangil, Senior Product Manager, MarTech & Product Analytics at Berlin-based Financial Services organisation N26 said whilst talking on maximising growth through stronger MarTech and business strategy alignment that "for MarTech any customer-driven strategy should be something also translatable to tech to achieve a meaningful result".
Participants also stressed the importance of storytelling that serves others, with a focus on achieving customers' goals. Global Chief Marketing Officer, TÜV SÜD, Liz Fendt advised to "keep your brand story simple and globally consistent with regional/local personal flavour".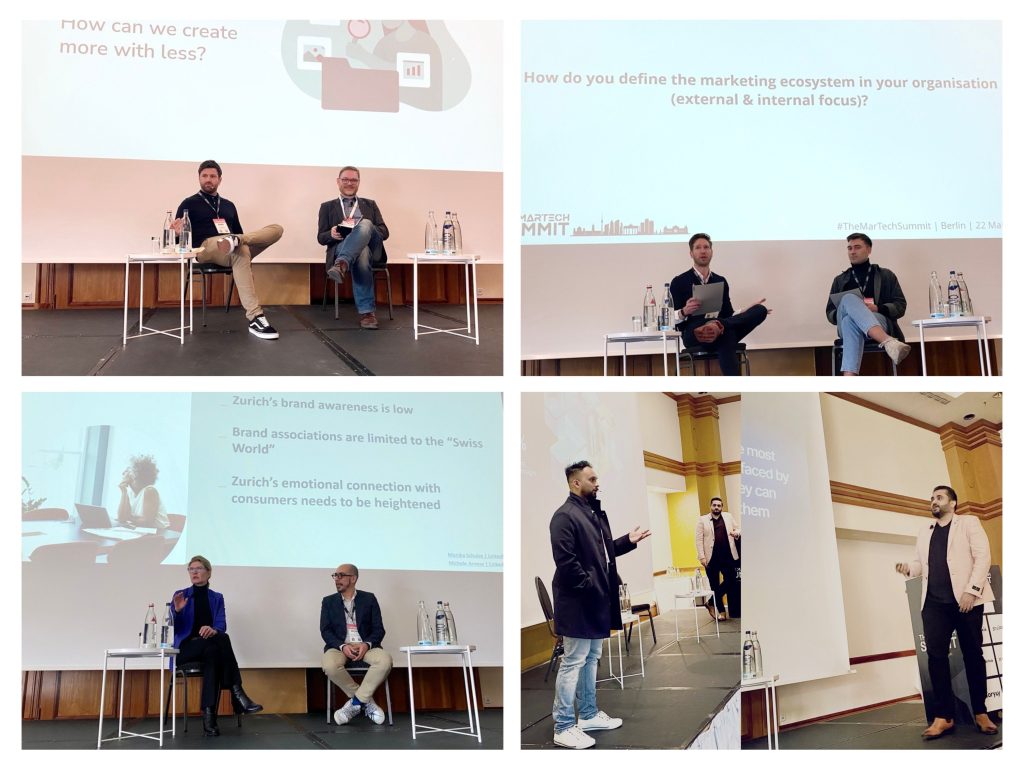 Another significant topic reviewed was on content marketing and how this needs to be emotive for the customer. David Winneberger who is Vice President Global Marketing Cardiovascular Care at Siemens Healthineers said we must "provoke feelings instead of creating reactions". David and his co-speaker Dom Castley, Chief Marketing Officer at Sygnum Bank asked the audience the below poll question to gauge the importance of content marketing.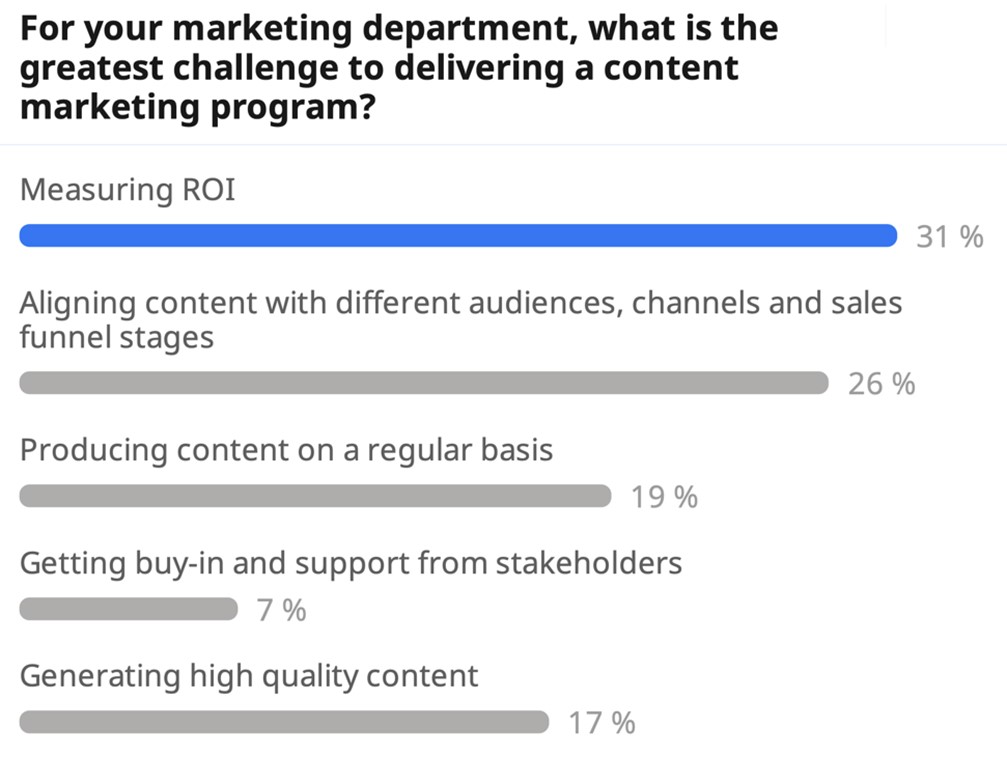 The conference concluded with a discussion on the importance of customer-centricity, highlighting the need to understand and cater to the needs of internal and external customers throughout the digital transformation process. The speakers emphasised that the fundamental goal of marketing remains the same – to connect with customers in meaningful ways, and that technology should only be viewed as a tool to enable this.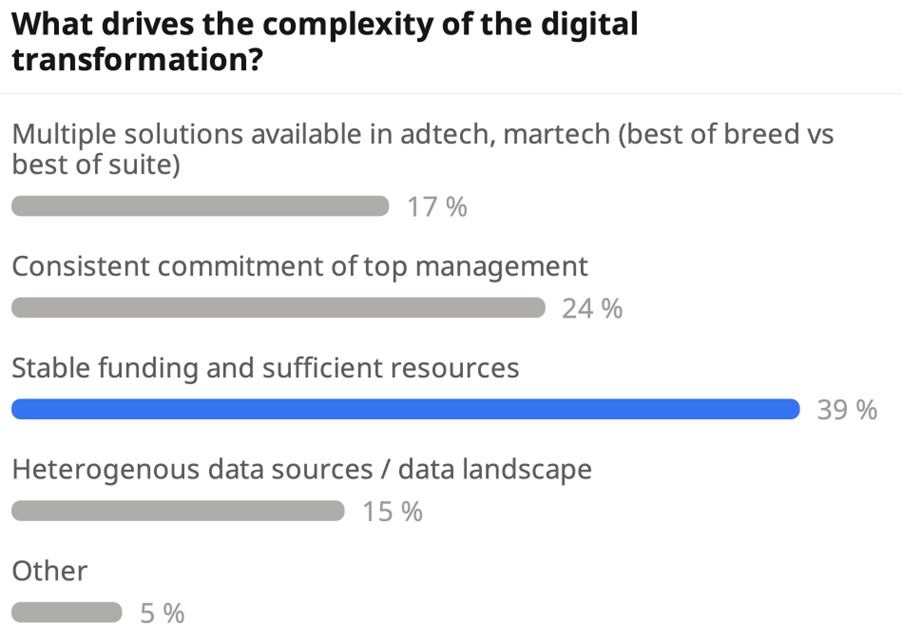 Key Takeaways
Lastly, some key takeaways our team has concluded from this Berlin edition MarTech Summit:
Despite the expanding role of technology in marketing, traditional marketing principles remain relevant. However, a combination of online and offline marketing approaches is essential for a future-proof strategy.

Successful digital transformation and seamless user experiences rely on Full-Funnel Data-Driven Digital Marketing strategies and people upskilling strategies.

Data privacy and IP concerns related to AI models are critical areas for organisations to focus on.
Gathering of MarTech Professionals in Berlin
To conclude, the audience was highly engaged, with over 100 live questions received. Overall, the summit offered valuable insights and practical advice for MarTech professionals navigating the dynamic marketing tech landscape. Attendees departed with a deeper understanding of the role of technology in marketing and how to create effective strategies that prioritise data privacy, consumer-centricity, and the human element.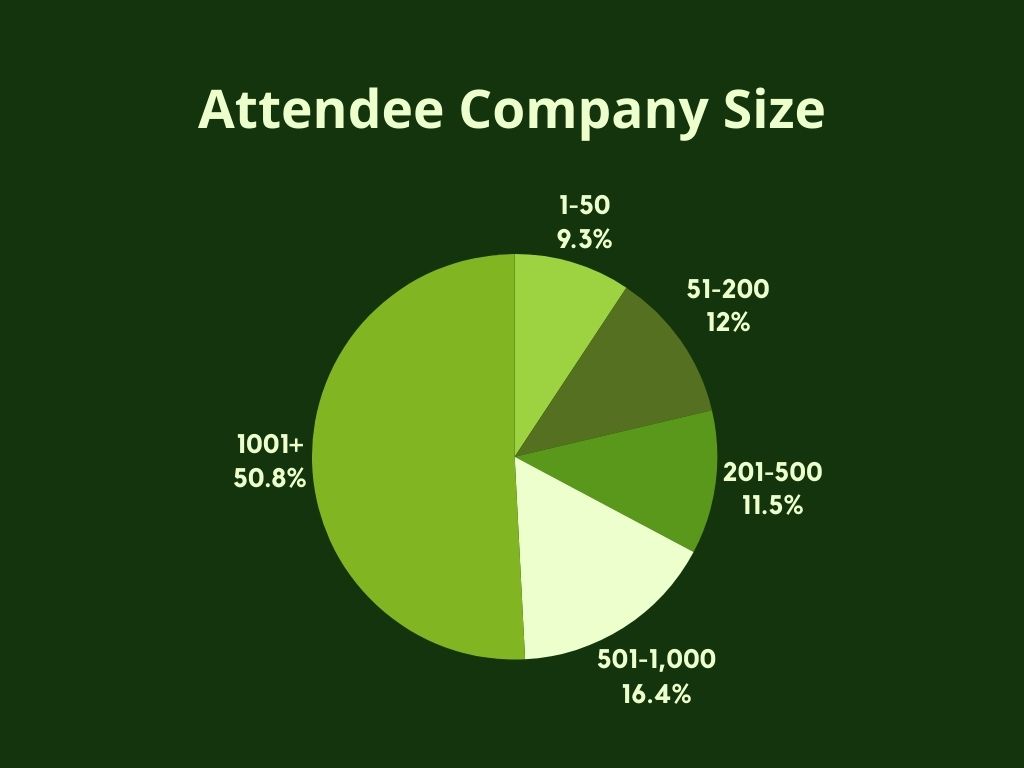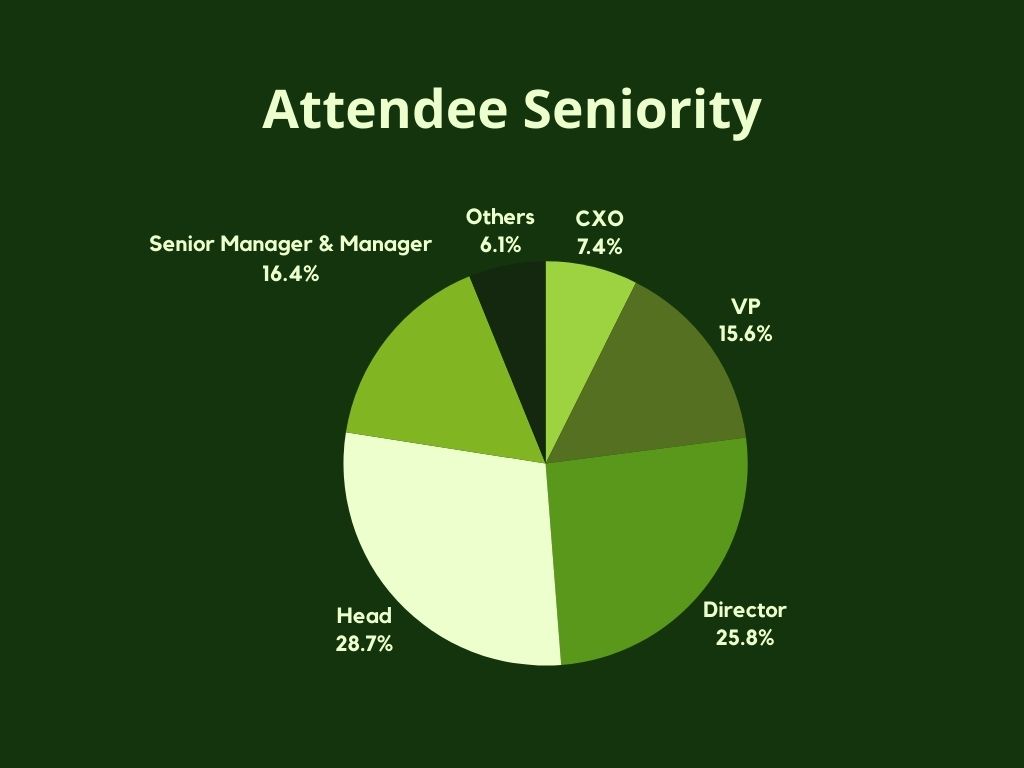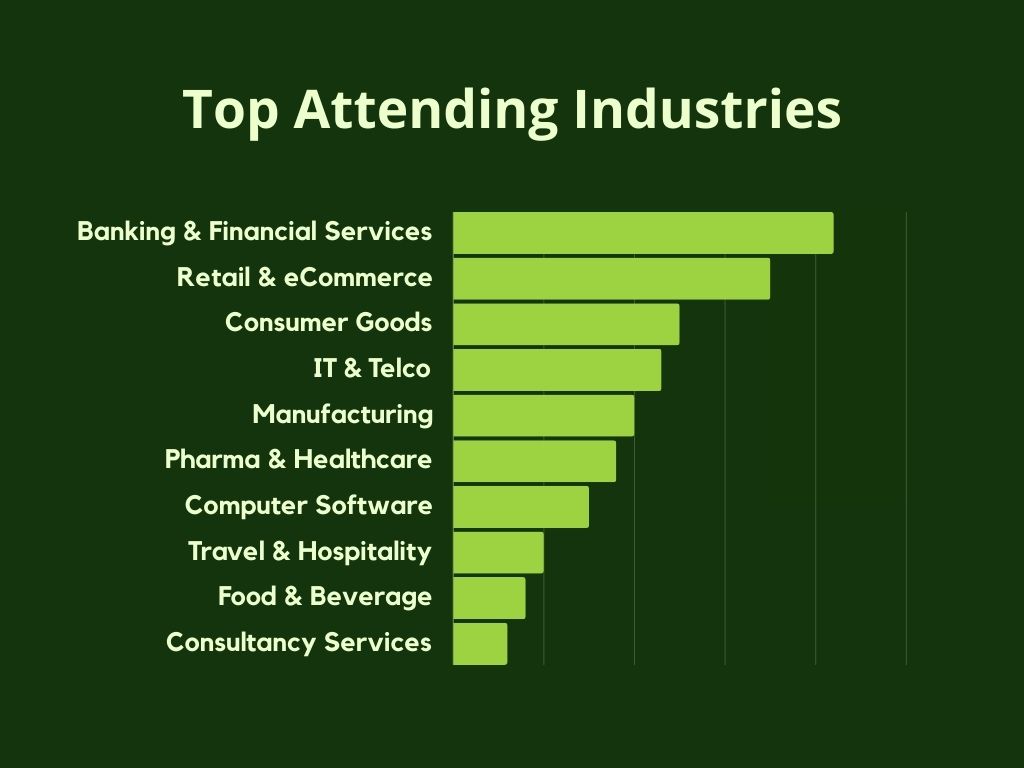 The summit brought together a vibrant community of MarTech enthusiasts in Berlin for the first time, and the organisers are looking forward to returning.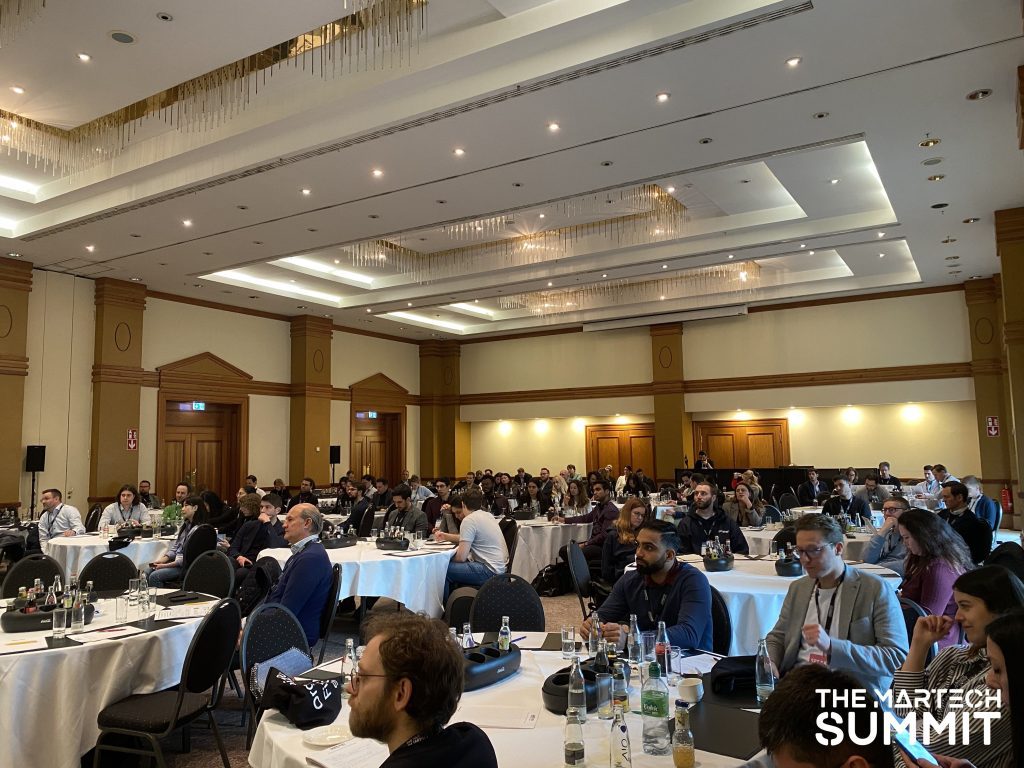 Future Engagement
A huge thank you to all our partners and MarTech enthusiasts who joined us in networking and learning at the summit.
The MarTech Summit Team is delighted to have hosted an elite and engaging community once again. Stay tuned for more to come by following our social media accounts and joining The MarTech Community on Slack!
Find us on:
To see our upcoming summits, including the rest of our 2023 Calendar, please visit: https://themartechsummit.com/events/
By: Catherine Collinge, March 2023