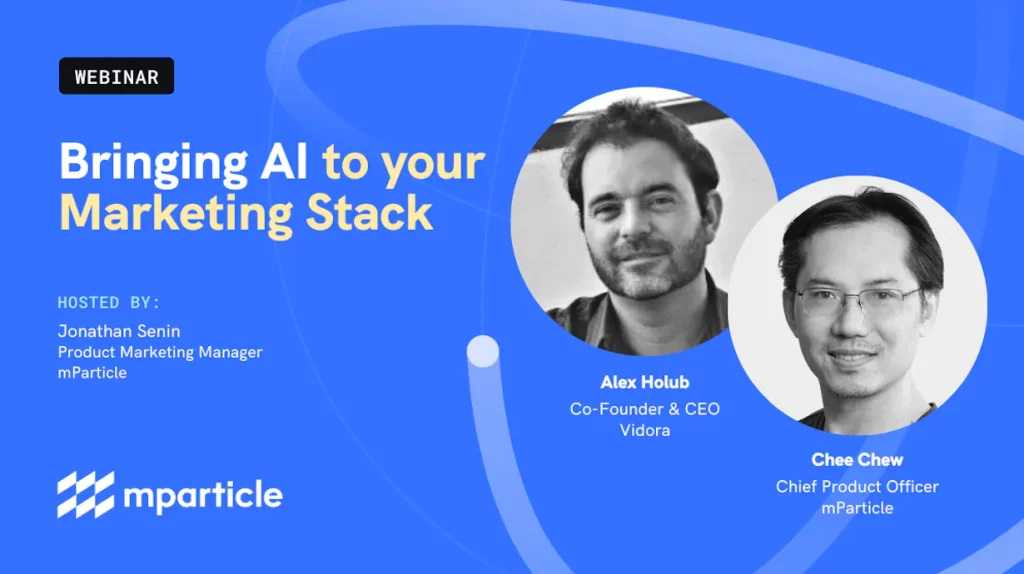 mParticle is an AI Customer Data Platform that powers the entire marketing stack with real-time customer data.
Companies like Klarna, C&A, Trade Republic and Marley Spoon use mParticle to simplify their customer data infrastructure, maximize the value of their data, and accelerate growth at scale. Over the last year, the company has raised $270M in funding and acquired two startups, Vidora and Indicative.
How to Bring AI to Your Marketing Stack
AI has changed the landscape of what is possible for marketers, and in this webinar, you will learn how to harness that power. From creating predictive audience segments to automating personalization, utilizing machine learning on top of a CDP instantly enhances your entire marketing stack with predictive user insights.
Watch Chee Chew, Chief Product Officer of mParticle, Alex Holub, CEO and Co-Founder of Vidora, and Jonathan Senin, Senior Product Marketing Manager at mParticle, as they walk through how to empower marketing and product management teams with the use of AI.
The conversation focuses on how marketers and product managers can use mParticle and Vidora to:
Supercharge the entire marketing stack with predictive user insights
Automate personalization with next-best-offer and next-best-action decisioning
Create predictive audience segments and target experiences to the right customers
Join mParticle with The MarTech Summit Berlin on 22 March 2023 at Park Inn by Radisson Berlin Alexanderplatz!
Find it helpful? Also check out their Sponsor Page
To know more about mParticle, visit https://www.mparticle.com/