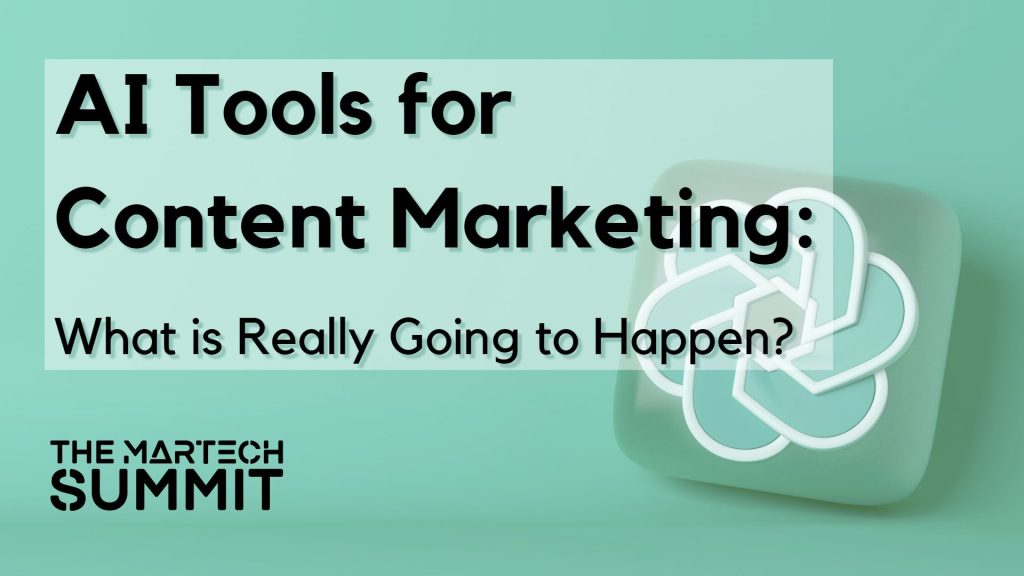 We've only got a couple of weeks into 2023 and it seems that all everyone can talk about is ChatGPT! The tool appears to have thrown a hand grenade into the world of content creation, causing copywriters great concern, but it's important to remember that AI tools have been around in one form or another for some time. How can we use AI and automation in the world of content marketing to make things easier, more effective, and better?
Should We Be Scared of AI Tools?
In a word, no. There are a lot of AI tools out there to aid the creation of content and improve workflow, and although ChatGPT is the flavour of the moment because it can be used to create content, generate personalised responses, curate content, get better keyword targeting, and a lot more, it's important to look at the concept of AI tools in the round.
There are many AI tools that can help in a wide range of content creation, most notably ones that create images out of nothing. For example, the MidJourney creation tool can generate almost anything from a simple prompt, but it's important to realise that image generators whether it's Deep Dream Generator, Fotor, or video generators like Synthesys and Pictory, the quality will vary, depending on what you're willing to pay for. Businesses thinking that AI is a tool that will take over operations are not only misunderstanding the intent but may be missing the point entirely. It is an amazing tool, as long as you guide it accordingly.
How Can You Use AI to Market Your Business?
AI and automation have been used in many different ways for businesses to boost their productivity. For example, automation tools have been widely used to create value for companies and customers. Social media tools like Hootsuite and Buffer have made it easy to automate the posting of social media content, access individual accounts, and allow people greater control over their content curation.
Automation has been used in management, eCommerce, and even in communication, with tools as widely used as MailChimp and Slack, not to mention analytics and customer service. In relation to digital marketing, AI can produce smarter and more targeted advertisements by providing clarity, and as it is a tool that is continuing to learn, one day it may replace human beings.
Naturally, many people are concerned if it will overtake content creation, but there are also concerns on a moral level that need to be ironed out, specifically in terms of content quality, responsibility, and accountability for the content (especially as AI tools have already been accused of plagiarism), and additionally, there is the potential for in-built prejudice, as AI models have been shown to display bias based on the datasets they were trained in. 
What is Really Going to Happen?
It is clear to see that AI is a force for good, and while the global AI market is set to reach a staggering $267 billion by the year 2027 with tools like chat GPT leading the way, the role of automation in content marketing is yet to achieve the goals set out. While people might be concerned that AI is just going to take over, people with a keen eye will see that AI tools in the world of content marketing are just tools, meant to support and provide inspiration, which can help content marketers to conduct more research and do right by the business.
Find more insightful content at: https://themartechsummit.com/content-library/
Published in February 2023