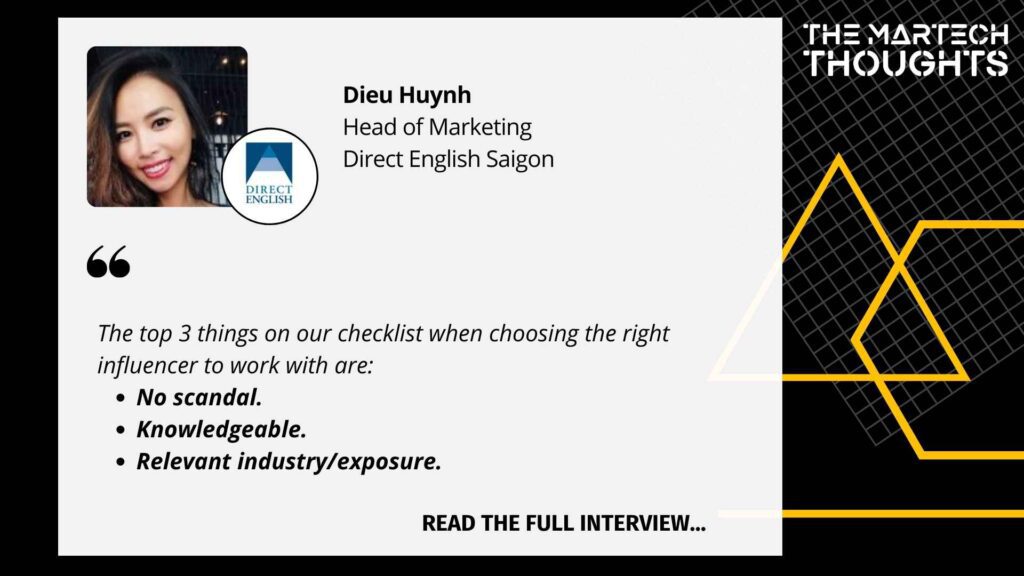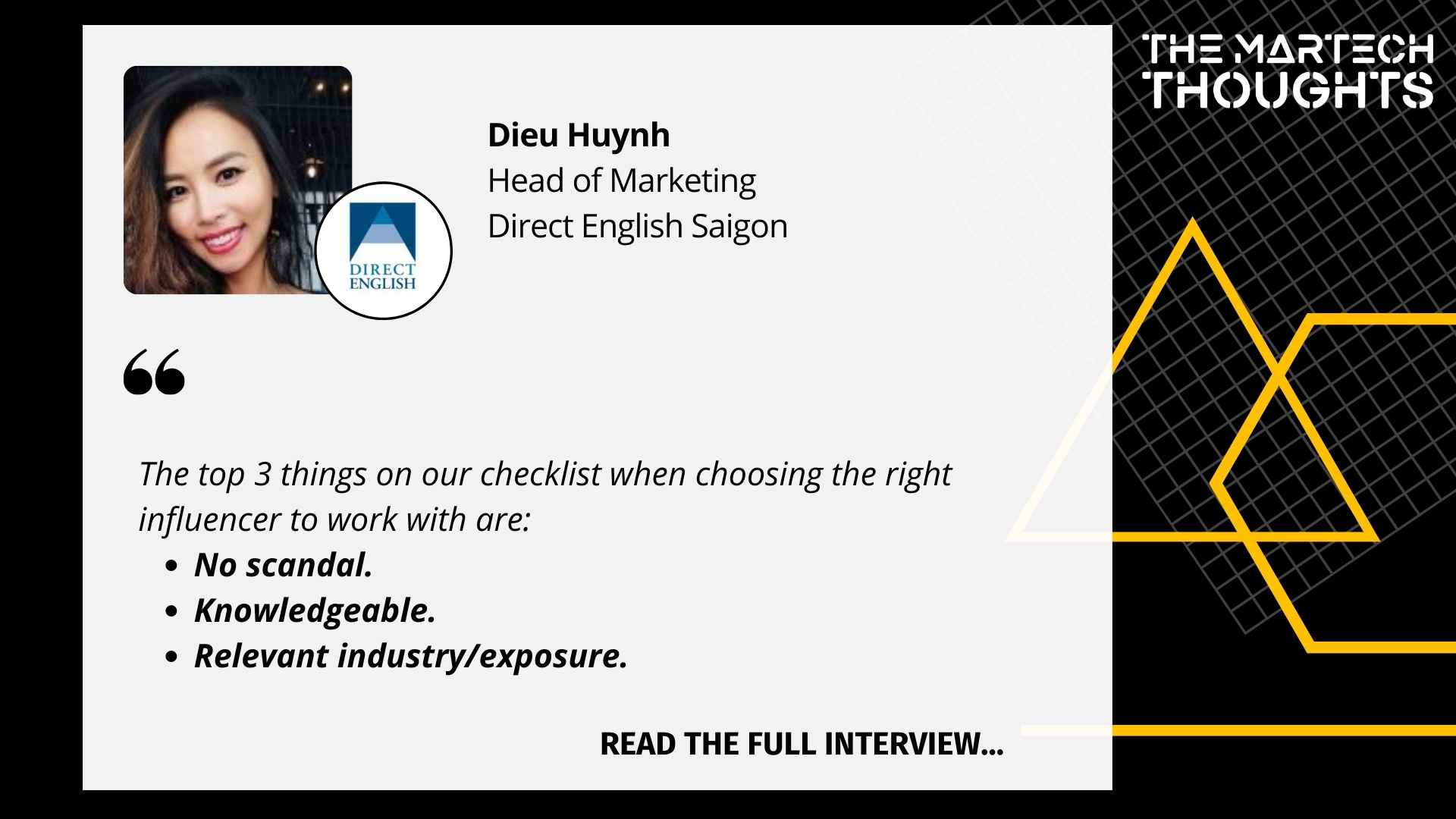 What are the key priorities for a MarTech stack optimisation strategy to achieve?
Improve marketing efficiency.
What would your company use AI the most for?
Develop data-led marketing campaigns.
What are the major roadblocks in trialling the new innovations in marketing technologies?
What are some of the significant changes to your customer outreach and retention strategies and how has it impacted the growth plan for upcoming years?
Media. Digital media becomes more expensive.
At your organisation what tasks in marketing are good to automate and what tasks still need a human touch?
To expose to customers and drive them to conversation/Facebook Messenger.
How do you balance experimenting with new technologies vs investing in current technologies that you already utilise?
Drive leads and convert to shows and signs.
How do you see the skillsets needed for the marketing profession changing?
Keep studying and go to where the customers are.
With more consumers being conscious of their data being shared, how do you overcome the growing concern?
We have the support of tele marketing team and consultants.
Currently, what are you primarily looking for in your digital marketing efforts? Awareness or engagement? Why?
Engagement. Facebook's reach limitations.
When planning a marketing budget, what are the top 3 concerns one should watch out for post COVID-19?
Offline shows.
Geography.
Fee/Price.
What will be the next evolution in marketing technology that we can expect in the coming years?
What are the key challenges when it comes to implementing Chatbots for the first time?
Interest and less "machine" feeling.
With the advancement of AR & VR, how do you see these being utilised in digital storytelling?
Creative and production fee.
What is your strategy to link up traditional and modern trade ecosystem?
Better management (message and channels).
What are the top 3 things in your checklist when choosing the right influencer to work with?
No scandal.
Knowledgeable.
Relevant industry/exposure.
How do you foresee the role of gamification across industries?
Relevant to young people or gambling.
What are the roadblocks in implementing gamification?
As mobile and internet use rapidly expands; how do you track customer behaviour change?
We bought and built eco system to manage from MKT engagement to sales.
What challenges do you see in processing data coming from different sources? How to overcome?
Budget and creativity. Keep changing and meet the customers requitements.
How do you monetise the data/feedback/interactions for future campaigns and alternative growth / revenue channels?
We key in data via a bult eco-system.
See more content here: https://themartechsummit.com/content-library/