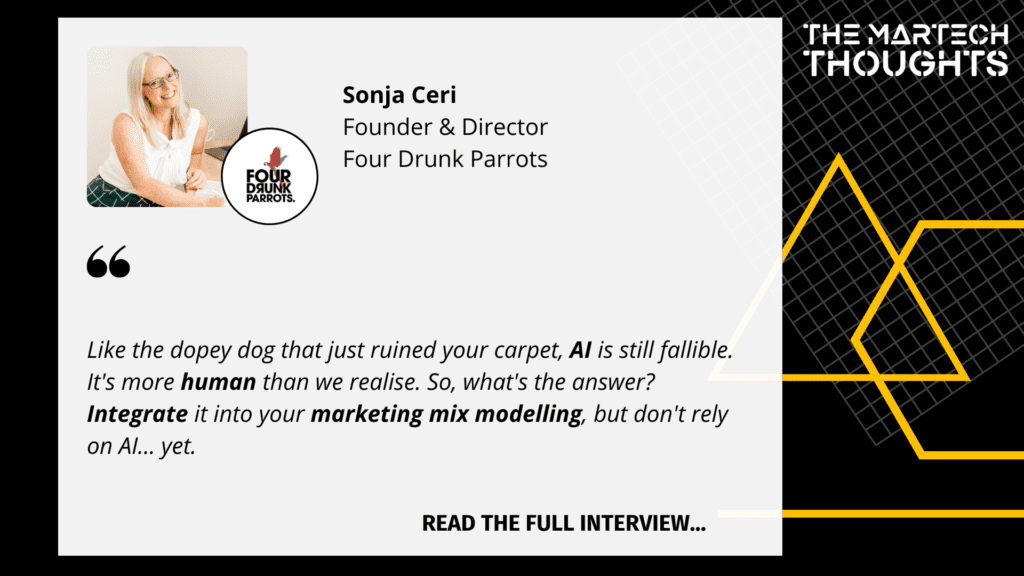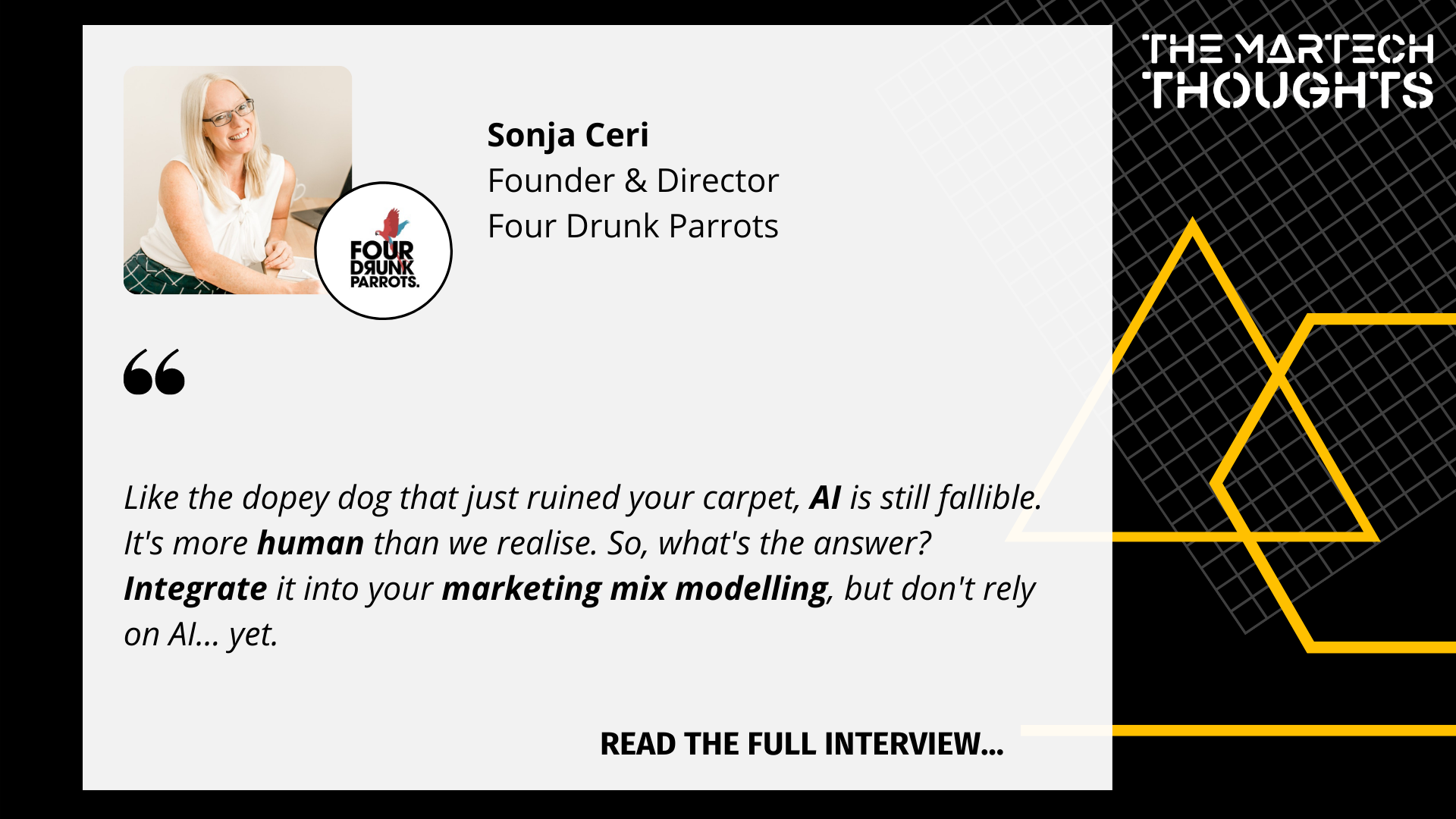 What are the key priorities for a MarTech stack optimisation strategy to achieve?
Drive pipeline growth or acceleration
What would your company use AI the most for?
Create scaled hyper-personalised content
Develop data-led marketing campaigns
What are the major roadblocks in trialling the new innovations in marketing technologies?
How do you see the skillsets needed for the marketing profession changing?
As Martech-ers we all know what's coming for marketing professionals: the need to fully, and I mean FULLY, embrace technology. Not only as a means to a marketing end but as the centre of the process. Marketing professionals will need to extend themselves and their skillsets in terms of tech well beyond what we currently have. Whether that's training to learn code and basic web development, or embracing the use of AI for content creation, marketing professionals will need to become Martech professionals to survive and thrive into the future.
At your organisation what tasks in marketing are good to automate and what tasks still need a human touch?
While some organisations segment their automation from their more human touch, at Four Drunk Parrots we embrace technology. A warm, loving, long embrace. We become intertwined, moving as one in a slow dance of successful marketing. We combine automation with humanity wherever possible, for a seamless experience – not knowing where the tech starts or the human ends.
Whether it's internally or client facing we are stuck in this slow dance, not wanting or willing to leave. Except for… no, wait, we're good.
What are your views on having a single stack (e.g. Google or Adobe vs a mix of best stacks for each function?)
Diversify. Diversify. Diversify… That is all.
What will be the next evolution in marketing technology that we can expect in the coming years?
Artificial Intelligence is coming to the table! In fact, it's already here. But you knew that.
Now it's time for marketers to push up their sleeves and find the best AI platforms for them – whether for strategising, content writing, building humanised automation, or more likely… something I can't imagine yet!
The future is here. Now, where's my hoverboard?
What is the scope of using AI in marketing mix modelling?
AI is almost there… it's not quite perfect, but we accept it as part of the family anyway. Like a slightly dopey dog, AI wants to be there for you to the best of its abilities… Write all the proposals! Personalise all the touchpoints! Push out some thought-provoking, life-changing, 6000-word content pieces!
And then.. there's an accident. Like the dopey dog that just ruined your carpet, AI is still fallible. It's more human than we realise. So, what's the answer? Integrate it into your marketing mix modelling, but don't rely on AI… yet.
See more content here: https://themartechsummit.com/content-library/