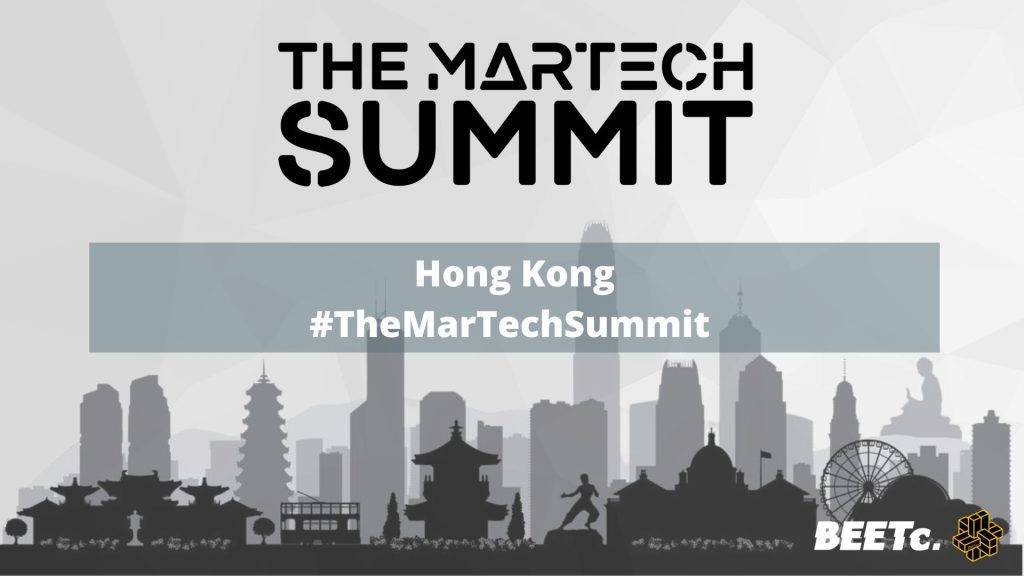 Hello Again, Hong Kong!
We're thrilled to announce that The MarTech Summit is returning to Hong Kong on 6 July 2023 at The Langham Hong Kong! Following the resounding success of our previous summits in Hong Kong and other APAC regions, we're excited to bring together once again the brightest minds in the MarTech field to discuss the latest trends, challenges, and opportunities in the industry.
The MarTech Summit Hong Kong this July will feature a packed 1-Day agenda of keynote presentations, panel discussions, facilitated roundtable and networking opportunities. The insightful sessions will be delivered by 25+ MarTech innovators from industry leading companies, and we will gather 200+ MarTech professionals to share and exchange their experiences in the various aspects of the MarTech world!
This summit is designed for senior-level executives in marketing & technology, customer experience, data-driven marketing, content strategy & storytelling, marketing automation and digital transformation, from all industries! The MarTech Summit is your best chance to meet and exchange ideas with the experienced business leaders. In the well-tailored 1-Day summit, you'll gain a deeper understanding of how marketing technology can transform your business and drive growth!
What We Will Discuss?
The 1-Day summit is packed with Panel Discussions, Fireside Chats, Keynote Presentations, Facilitated Roundtables & Networking Sessions!
Our comprehensive agenda covers 4 big MarTech topics:
Data-Driven Marketing: First-Party Data, Customer Data Optimisation, Data Contextualisation, Data Privacy & Cookieless, & Marketing Mix Optimisation
Customer Experience & Engagement: Engagement with Unified Data, Marketing Ecosystem, Omni-Channel Marketing, Digital Storytelling & Social Media Marketing
Emerging Marketing Technologies: Location-Based Experience, Influencer Marketing Tools, Marketing Automation, Web 3.0 & Metaverse, & Leverage Multi-Types of Content
Digital Transformation: ML & AI in Marketing, Digital Workplace & Cybersecurity, Digital Sustainability, The Role of Marketing Leaders & New Partnerships
We will gather 25+ thought-leading speakers across industries, including Mercer, Bank of China (Hong Kong), Prudential Hong Kong, Lenzing Group, Invesco, Natixis CIB, BMW Hong Kong, Home Credit International, Shell Hong Kong, HK Express, S&P Global, Hong Kong Telecom & MORE!
Check out our confirmed speakers, and request the agenda here!
Why The MarTech Summit?
The MarTech Summit Hong Kong highlights some valued attributes:
High-Quality Networking with Senior Leaders: The MarTech Summit Hong Kong brings together senior-level marketing technology leaders and professionals from Hong Kong and beyond, providing an excellent opportunity for high-quality networking.
Agenda Tailored with Hong Kong Focus: The agenda focuses on Hong Kong's MarTech trends and market, and a new speaker line-up comprising both local and international experts, ensuring an insightful and relevant summit experience.
Back in Hong Kong with Unrestricted Engagement: Unlike our summit in last October, the Hong Kong summit in July 2023 will have no restrictions on capacity, interactions, or networking opportunities.
Networking Opportunities: The summit provides plentiful networking opportunities, including the facilitated roundtable session and networking drinks, allowing attendees to connect with over 200 MarTech professionals throughout the day.
Premium venue and location: The summit takes place at The Langham, Hong Kong, a grand and high-class venue in the heart of the city, offering an exceptional setting for the event.
➡ Reserve your seat and get the Super Early Bird discount by 20 April! https://themartechsummit.com/hongkong-registration
➡ Interested in becoming a partner? Don't hesitate to get in touch with us at sponsor@themartechsummit.com
➡ Group rates are available upon request for 3+ attendees. Get a quote at marketing@themartechsummit.com
To catch up with The MarTech Summit's latest updates about speakers & agenda, follow us now:
We are looking forward to seeing you in Hong Kong this July!
By Jabin Wang, March 2023