This Time in Bangkok
The MarTech Summit Bangkok on 19 & 20 October 2022 gathered over 200 attendees from 100+ different organisations. The summit was hosted at Avani+ Riverside Bangkok Hotel and comprised two full days of content sharing and networking.
Our attendees, across 2 days, enjoyed 15+ live sessions from 30+ speakers that included keynote presentations, fireside chats, panel discussions and roundtable discussions.

Summit Highlights
In view of the summit theme of "Driving Change in Localised Marketing Strategies", we discussed the status and development of marketing technology used by different local and global companies with a strong Thai base. This variety of perspectives on globalisation and localisation tactics gave a comprehensive view of the trends and strategies in place. Thai Marketeers are facing a complex transitional period in the Post-COVID era. They have to look after customer experience, data privacy, personalisation, e-commerce strategy, storytelling, content marketing and last but not least, the latest emerging MarTech.
This leads us to one of the more extensively discussed topics – challenges in hyper-personalisation. Consumers' changing expectations and internal alignment are always hurdles for Marketeers.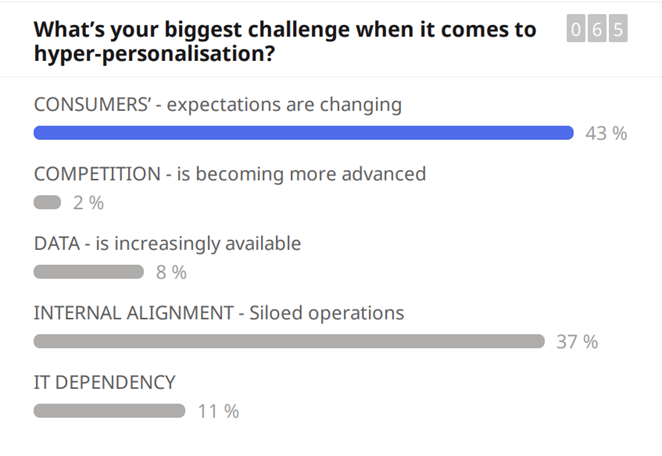 "Don't get lost in Jargons and trends. Assess your requirements and then invest in technology/solutions."
– Akbar Senior Motani, Country Director / Commercial Director, Thailand, Insider
A highlight was the discussion built on the changes in the new data privacy law.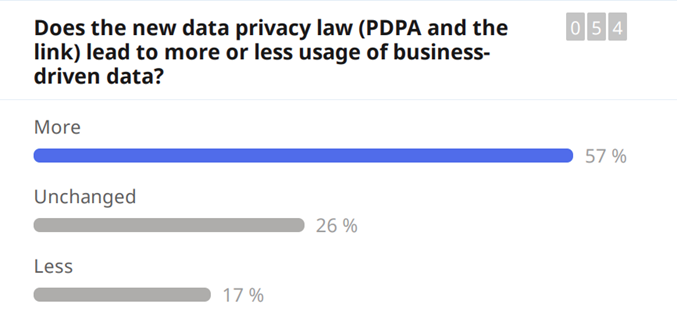 New data privacy laws definitely lead to more usage of business-driven data.
As said by Boonthida Ratanavilaikul, Marketing Manager, Local Market Development, Thailand & Indonesia from FedEx Express, "Excellent customer experience is very important for a company's success. The ability to collect, process, and analyse customer data effectively can help businesses plan and execute more effectively to achieve that goal."
Garrett Hor Keong Teoh, Head of Data & Analytics from Capgemini Invent also believes that the "Full potential value of customer data can be unlocked with human ingenuity and artificial intelligence to elevate the customer experience.''
When marketers drive digitisation, we are facing some barriers, including lack of funds/ budget, inability to gain consensus on priorities, and lack of alignment between IT & Marketing: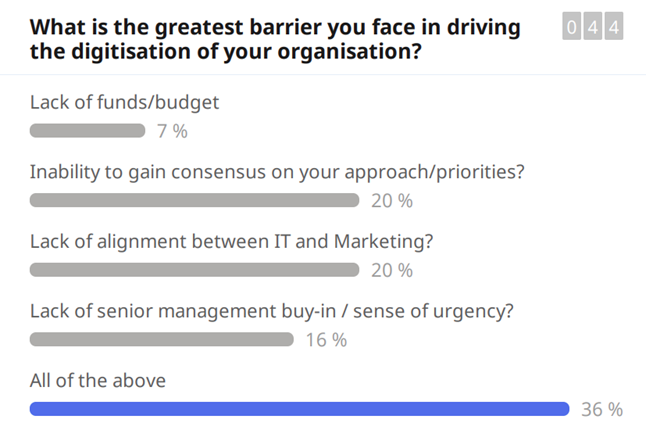 "To become a data-driven organisation, it's important to know how to correlate information from multiple touch points, both owned or public, and use BI Tools to study those numbers and give you possible actions. We cannot move forward as fast as the market by having to consult 5 different reports in order to make one decision.'' – Luís Carvalho, Assistant Director of Digital Performance, Minor Hotels
Inevitably, we need to use the latest technology to help make the right decision. Blockchain has become one of the choices.
Athikom Kanchanavibhu, Vice President, Business Transformation, Zuellig Pharma indicated, "Blockchain is not the appropriate solution to every problem. But it is a perfect candidate when you need to solve the digital footprint traceability that happens across many stakeholders. If you have such business requirements, try using blockchain."
"Nowadays, these disruptive Technologies, especially AI and XR, have been embraced pervasively in real business implementation, leading to enhanced customer experience, better operational efficiency and effectiveness, and greater revenue streams through innovative business models." – Tawin Tusnajareon, Managing Director, Wunderman Thompson
Once marketeers have equipped themselves with the right technology, all marketing strategies nonetheless go back to "being human", our clients and customers.
"As a marketeer, we will bring our brand to not only in the customer's head but in their HEART. Technologies enable us to make it happen easier and faster.'' – Tivaporn Hanbunjerd, Market & Customer Insight Lead, Roche Thailand Ltd.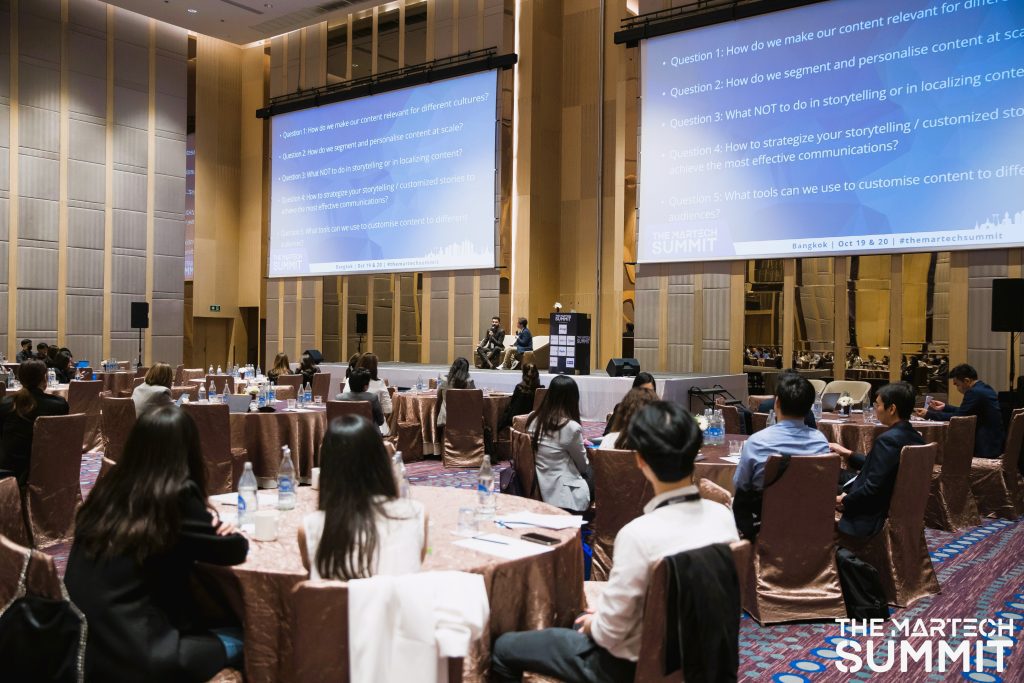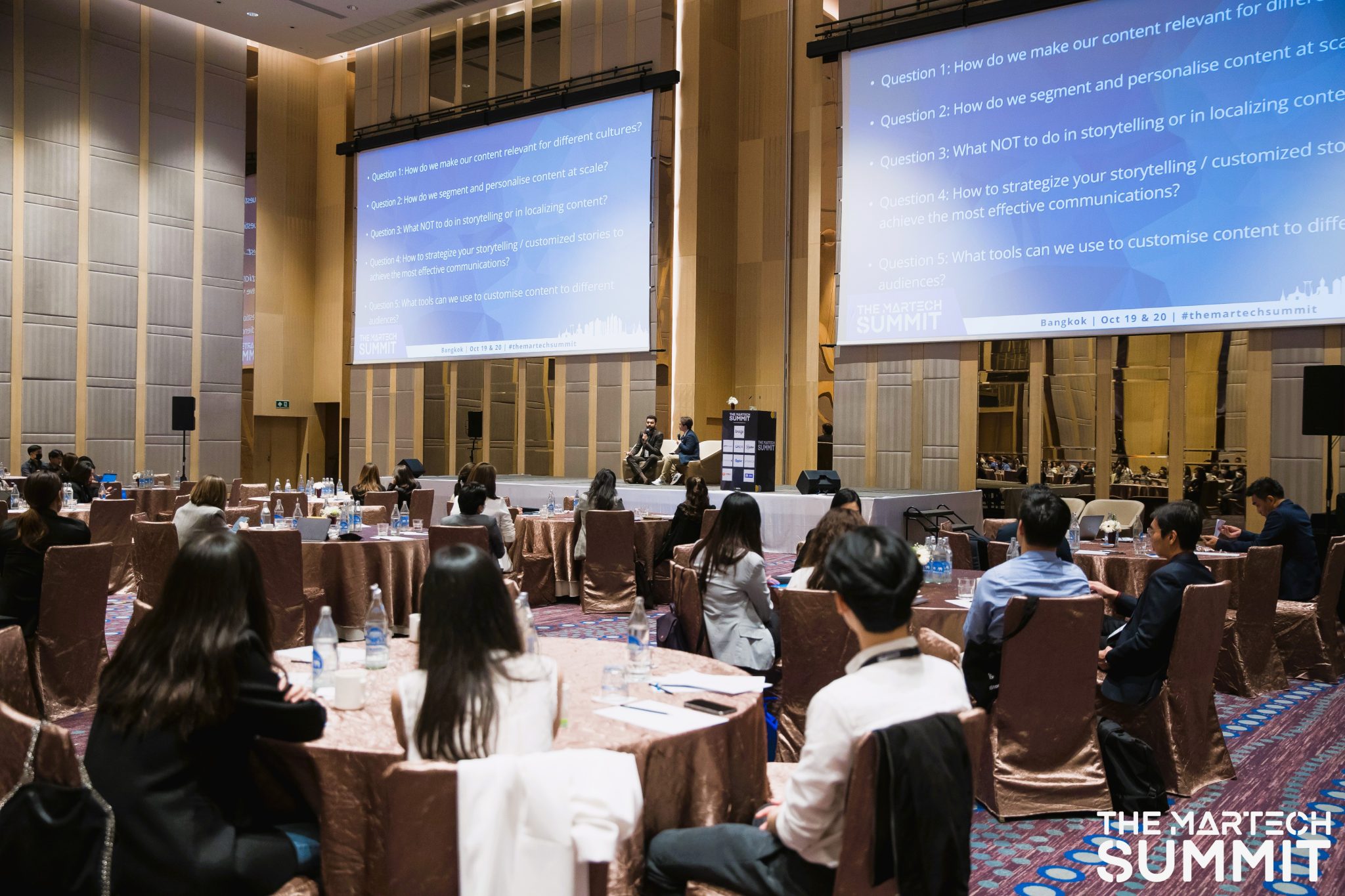 Key Takeaways
Coming to an end, here are some key takeaways from our team on this two-day summit:
Think of feedback loops and multiple evolving ecosystems that learn and grow with each other. Constant flux means unlimited learning and potential. This mindset will allow your brands to thrive.
Today, the world's most valuable resource is no longer oil; it's data!
Leverage data to design your own 'personalisation at scale' strategy, which helps in 'value creation for your customers and 'value capture' for your business.
The main transformation for companies who want to shift to the next level and be ahead of others is data. It has to be captured, structured and delivered to business within the right time.
A huge thank you to all of our partners and MarTech enthusiasts who participated in the networking and learning during the two-day event.
Future Engagement
The MarTech Summit Team is delighted to have hosted an elite and engaging community once again. Stay tuned for more to come by following our social media accounts and joining The MarTech Community on Slack!
Last but not least, we are also running a Virtual Summit in December! It's free to sign up and you can learn 2022 findings from over 30 speakers. After the Livestream sessions, the summit is also available On-Demand!
More information here: https://themartechsummit.com/virtual-exchange
To see our upcoming summits, and our 2023 Calendar, please check out: https://themartechsummit.com/events/
Also, check out our Hong Kong, Singapore, and London Post-Summit Reports!
By: Namsa Kang Zhu, November 2022