Summit Review
The MarTech Summit Hong Kong on 13 October 2022 gathered over 120+ attendees from different organisations across multiple industries. The summit was hosted at Sheraton Hong Kong Hotel & Towers with a packed day of content sharing and networking.

This intense one-day summit gave our attendees 10+ live sessions from 25+ speakers that included keynote presentations, fireside chats, lightning talk and panel discussions, that covered 4 big MarTech themes:
Data-Driven Marketing
Customer Experience and Engagement
Digital Transformation
Emerging Marketing Technologies
We made sure our attendees were kept up to date with hot trends such as Web 3.0 & Metaverse, Cookieless, Customer Experience, Virtual Platforms, Digital Transformation, Customer Data Platform, etc.
Let's check out what happened during the summit!
Summit Highlights
When it comes to MarTech, we talk about how we implemented it! But at first, what are the major blockers?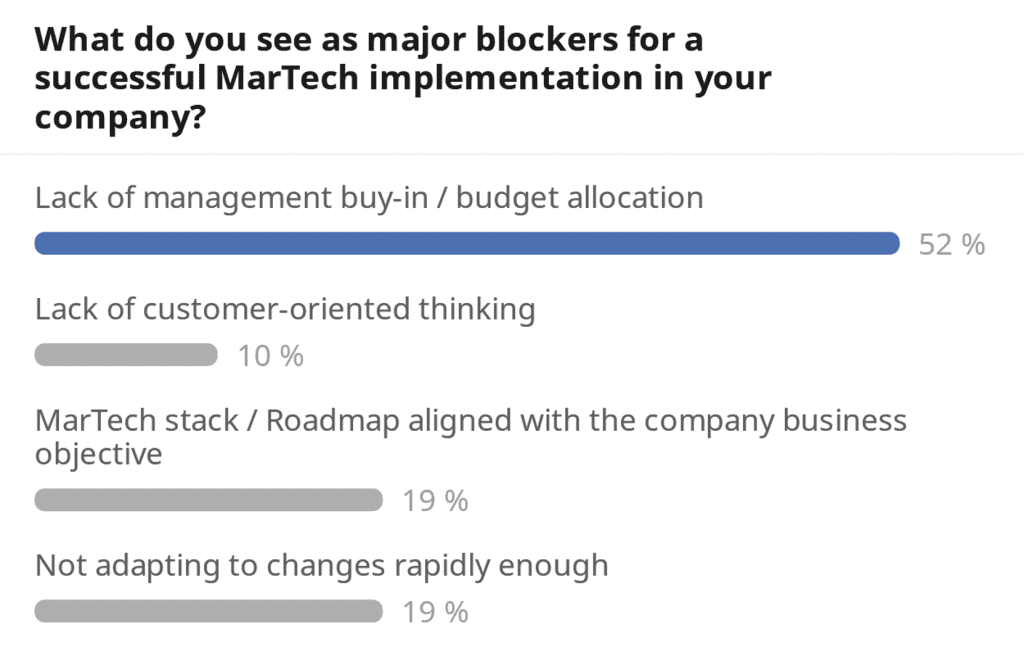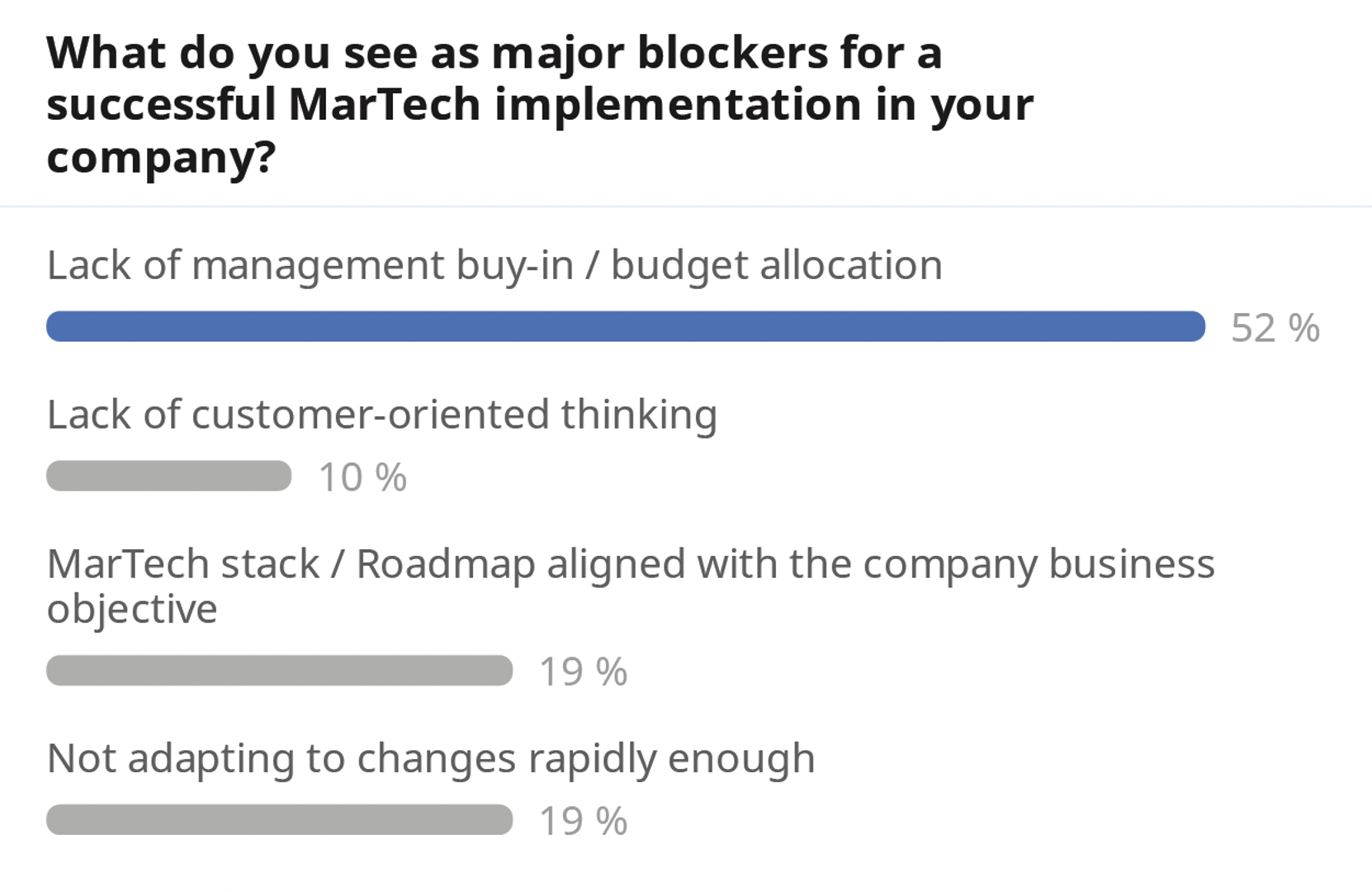 To persuade management buy-in, they would like to see a sustainable development. "In your MarTech stack, allocate 90% of your efforts on sustainability and 10% on innovation", said Wilko Wielinga, Marketing Technology Lead, APME, British American Tobacco. That would be the very first milestone for your MarTech implementation in your organisation.
Of course, data is always the most appeared word in our summit!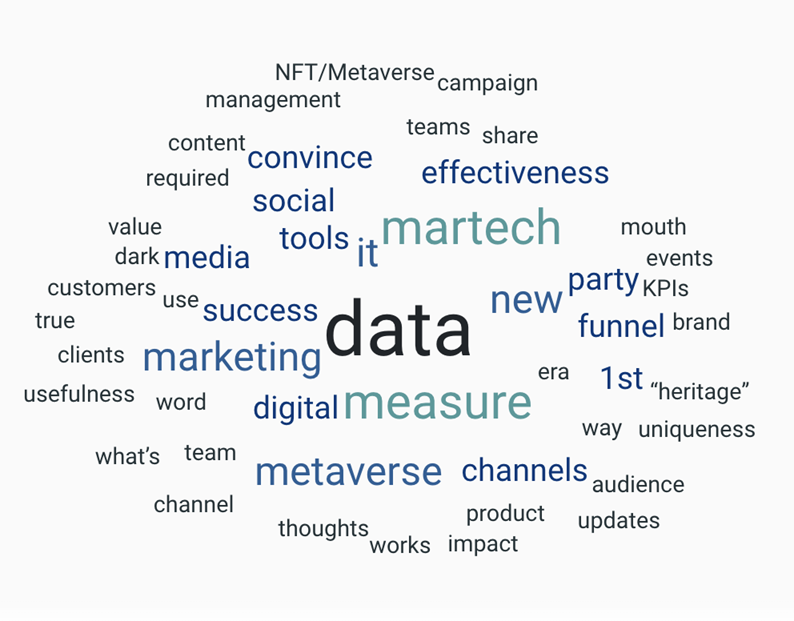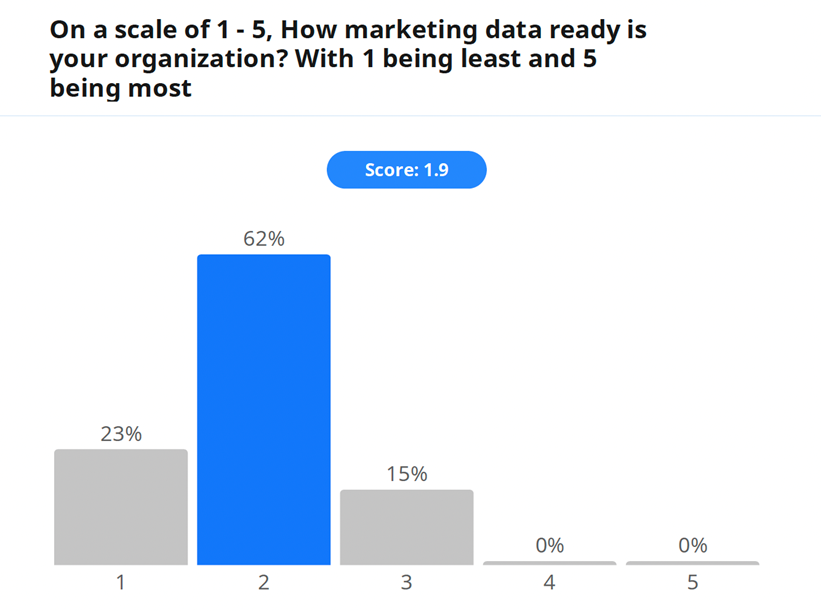 We're sure all marketers in this digital era are getting ready for a data-driven approach. To be fully ready, it would be a long journey.
This summit also covered a topic on full-funnel marketing – how would you describe it?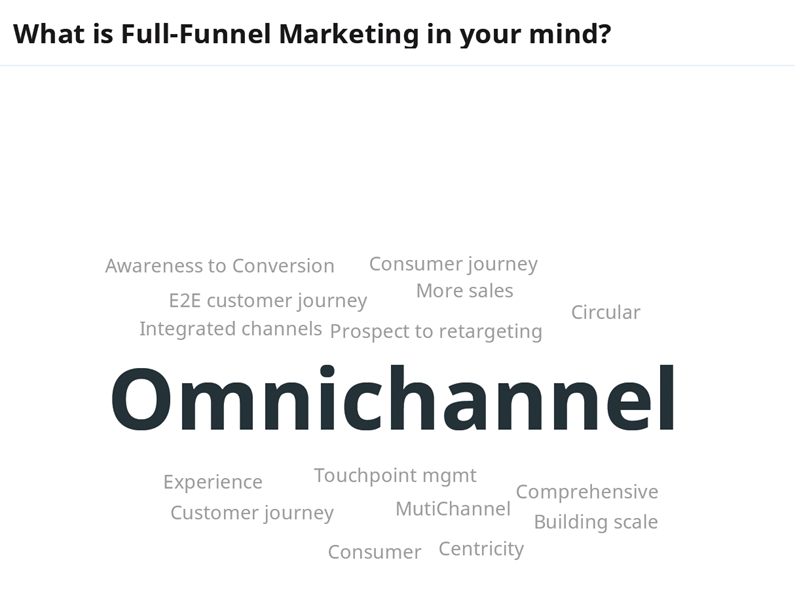 It always comes back to customer engagement & outreach. How to excel in omnichannel engagement is one of the hottest trends in the market, which applies to both B2C & B2B spheres.
Finally, we also touched on the topic on storytelling, which is also a key element to linking up technology and marketing strategies.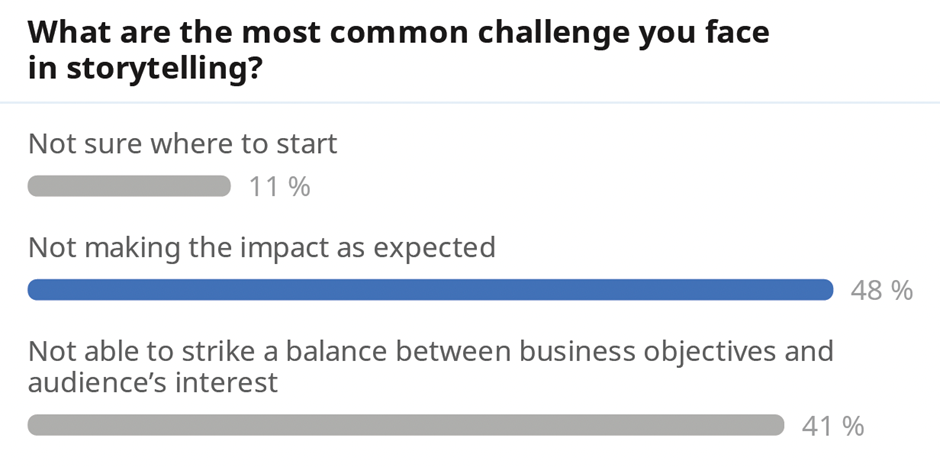 It's a challenge for marketers to deliver expected outcomes or make an impact from their branding messages / marketing plans. Carol Yeung, Vice President from Golin said "it's important to consider the 3Cs – Company, Customer and Context to achieve relevance of your story and brand message." To thoroughly understand what consumers care about, then what the brand wants to say, and also the environment in which your brand will tell the story.
Key Takeaways
Coming to an end, some key takeaways from our team on this summit:
Data is more important than ever. Customers are now more sensitive about their data as well as want context that leads to actionable insights
Being global may sound good but remember to define what being global really means to your brand. Remember to "stay local" and understand audiences in different regions and give them the same familiarity.
With content marketing, think about what is your most considerate moment? Usually this is the initial contact. Know your audience, like when you first meet a gentleman or a lady, that first impression, what questions do you ask.
A huge thank you to all our partners and MarTech practitioners who joined us in networking and learning at the summit
Future Engangement
The MarTech Summit Team is delighted to have hosted an elite and engaging community once again. Stay tuned for more to come by following our social media accounts and joining The MarTech Community on Slack!
Last but not least, we are also running a Virtual Summit in December! It's free to sign up and you can learn 2022 findings from over 30 speakers. After the Livestream sessions, the summit is also available On-Demand!
More information here: https://themartechsummit.com/virtual-exchange
To see our upcoming summits, including our 2023 Calendar, please check out: https://themartechsummit.com/events/
Also, check out our Bangkok, Singapore, and London Post-Summit Reports!
By: Teddy Fung, November 2022